New author's composition presented today by a popular artist Rustam Nakhushev @ r.nahushev. Track "Blizzard" - about the lost love and sadness of parting, which the protagonist gives the outgoing winter.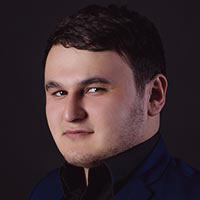 "This year we did not have normal colds, so I decided to survive them at least in my song," the artist jokes, "besides, it's so pleasant to give away my sadness with a fierce blizzard, hoping that she will never return. The pain of loss, like the cold winter, you just need to survive. And the single is about that.
And I would like to remind my listeners that love must be protected. If you try to do this, then no cold and blizzards will part you! "
Listen and download Rustam Nakhushev's song "Blizzard"