Congratulations on the great holiday - Victory Day!
Every year on May 9 we celebrate the bright holiday of Victory over Nazi Germany in the Great Patriotic War.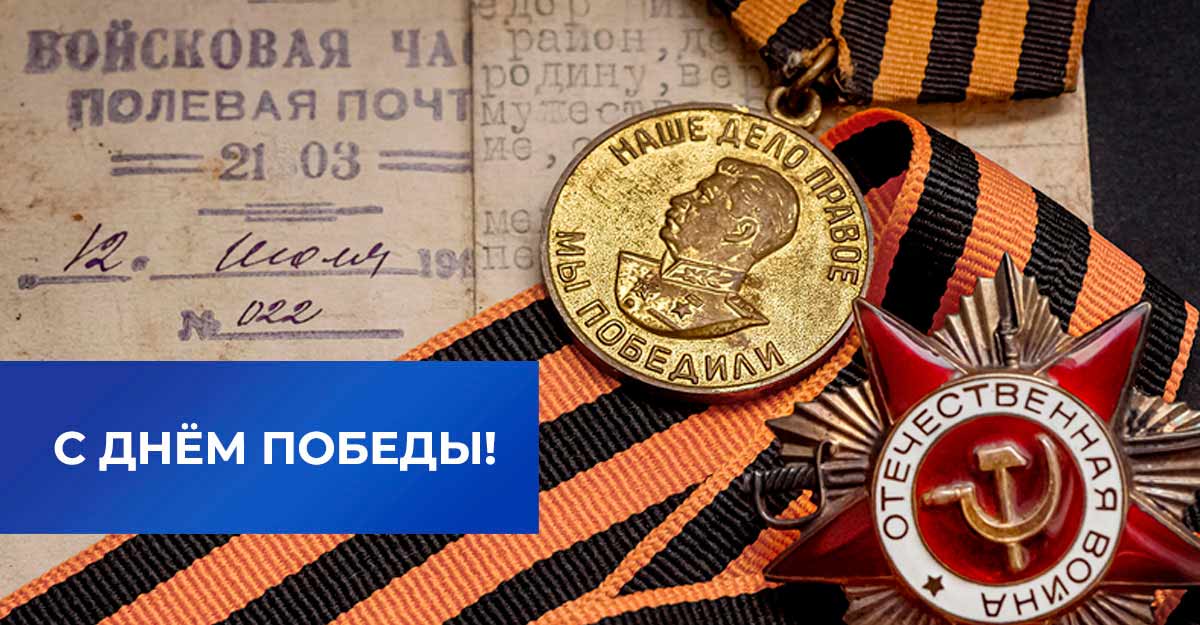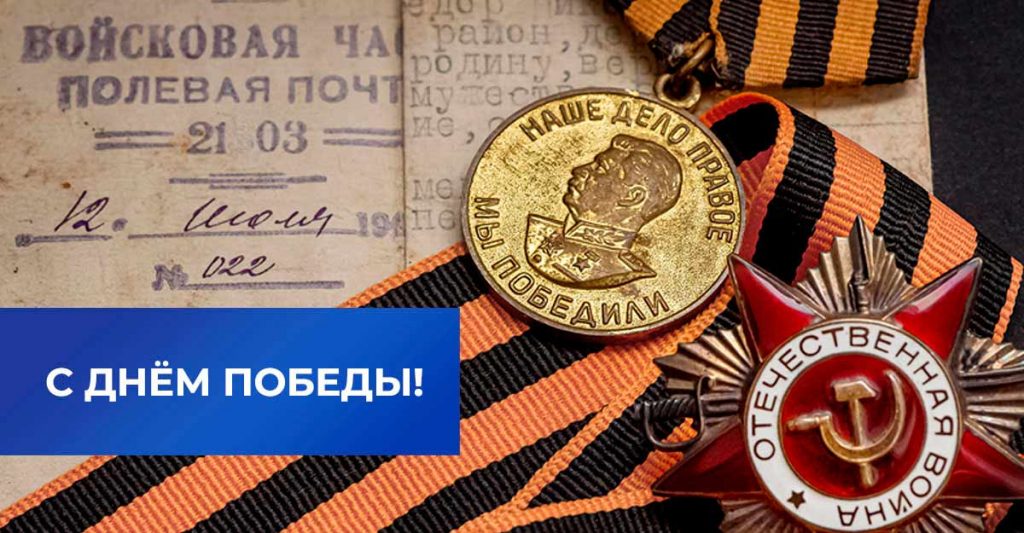 On this day in 1945, an act of complete surrender of the Wehrmacht was signed on the outskirts of Berlin. The memory of this date, of the feat of our grandfathers and great-grandfathers is passed down from generation to generation and echoes with quiet sorrow in the hearts of grateful descendants.
We remember the terrible years that brought death and grief, we admire the courage and courage of the soldiers and the dedication of the home front workers, we sympathize with those who had to endure this misfortune, and with tears in our eyes we honor the names of the heroes thanks to whom the current generation lives in peace and prosperity.
On this solemn day, I would like to wish that we never know the horrors of war, hardships and heavy losses. So that there is always a clear, peaceful sky above our heads, relatives and friends are close. Health, happiness, kindness and joy to you and your families! Happy Victory Day!