Famous author and performer Dmitry Yurkov Together with the music publishing house "Zvuk-M" today released a new song - "Happy Birthday, friend!" You can listen and download it on all major music services, including: iTunes, Google play, Apple music, Beeline Music, Yandex.Music, and also in the BOOM application (for users of social networks Vkontakte and Odnoklassniki).
Listen and download Dmitry Yurkov's song "Happy Birthday, friend!"
This is a spiritual composition, filled with warmth and good feelings, was born one evening, when the author looked through his photo album ...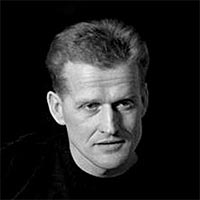 "I remember that I just returned from Syria, went there to perform," the performer says, "this was last fall. He came home and I was overwhelmed with such emotions that I wanted to sit down, remember the past. He took out a photo album, rolled memories, and after them a new song came to mind. "
Contrary to the popular belief that real friends do not happen much, Dmitry claims that he is very lucky in this regard - people who have been tested by time and different life circumstances are still with him and, fortunately, there are a lot of them.
"Friendship plays the greatest role in my life. It is friends who save us from trouble. Not money, not doctors, but real friends. I am fortunate that there are those nearby who will rise for me in any situation. That's them and all those who know how to value friendship, I dedicate a new track! ", - summed up Dmitry.