Dear readers and listeners! On behalf of the entire team of the sound publishing company "Zvuk-M", we wish you a Happy New Year! May this magical holiday bring warmth and prosperity to your homes, and love and joy into your hearts!
On New Year's Eve, it is customary to take stock of the past twelve months, noting great achievements and small victories, saying goodbye to the failures of the past year and making new plans, the fulfillment of which we wholeheartedly believe. Let us, together with the artists of the publishing house, remember what brought this year musically, what was it like?
[elfsight_instagram_feed id = "14 ″]
We asked the stars to tell us what they remembered the year 2019, what they plan for 2020 and what we would like to wish our listeners on this holiday?
We invite you to read their answers, and in the end you will find another surprise - a special play list, which contains the most New Year's songs!
We wish you a pleasant listening experience and great happiness in the New Year 2020!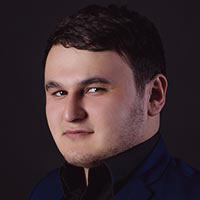 Rustam Nakhushev: "2019 was a very productive and most successful year for me in terms of creativity: I released a lot of tracks, presented the first serious clip -" Adiyuh ", now I'm working on the second; My first recital took place. In general, summing up, I can call this year the best in my work!
In 2020, I again plan to give a concert, release a lot of new songs and continue working on the clips. I am going to surprise and delight my listeners both as Rustam Nakhushev and as Enrasta!
I congratulate everyone on the upcoming and I want to wish you happiness, kindness and self-confidence. Do not give up your dreams, boldly go to your goal, no matter what it costs you, and life will reward you! Love, peace and prosperity! "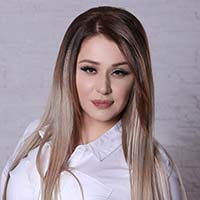 Amina Magomedova: "In the past year, I released a lot of hit songs and I am pleased that they liked my listeners. Also, the year was remembered by various concert performances. The love of the public is very inspiring.
So in the coming 2020 I will have even cooler, better and more "bomb" hits!
In the new year, I wish everyone all the very best, and most importantly - health. Everything else can be bought! "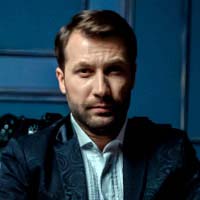 Aslan Tlebzu: "2019 was remembered by several important events that were important for me. Firstly, I want to note that in addition to being an artist, musician, arranger, etc. I am also the president of AROOVAK ETHNIKA. Adyghe Republican Public Organization for the Revival of the Adyghe Culture. In this regard, in February 2019, our organization organized a major international cultural event in the framework of cooperation with the American University of the United Arab Emirates in Sharjah. And we organized the first Adyghe musical concert show within the walls of this university.
Secondly, in the month of March, I took part in a charity event held in the Hashemite Kingdom of Jordan, which was attended by Princess Alha. It was a great honor for me to have personally met the princess. In April of the same year, our organization concluded an agreement with Jordan Adyghe HACE under the name "AHLI CLUB" on cultural international cooperation. Thirdly, in the month of October I received an official invitation to participate and perform in Germany in the city of Nuremberg at the Second World Circassian Conference as an artist. Today I am preparing for a trip to the USA on tour. So rich and memorable bright events and events turned out to be 2019 for me. What awaits me in the upcoming is yet to be seen.
In the coming year, I would like to wish our readers and listeners all the best in everything! So that they are always surrounded by friendly warmth, so that we, creative people, can always nourish their interest with new events, new musical achievements. So that everyone lives without troubles and without grief, they always have the opportunity to smile every day. It's great! "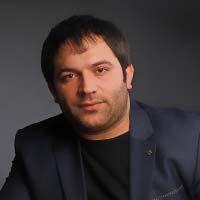 Reisan Magomedkerimov: "I want to note that this year I started a creative surge. I finally found my own style and genre, the audience received them very well. The popularity of my tracks has grown significantly, for this I am grateful to my listeners, the company "Zvuk-M" and 2019!
In the upcoming I'm going to please you with new tracks. There is a lot of material, it is interesting, diverse. I'm sure everyone will like it.
I wish all the lovers of quality music a Happy New Year and wish you to always hear it in your soul! Be happy and loved! "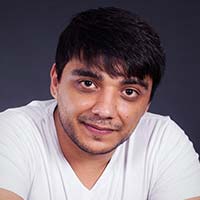 EGO: "2019 in terms of new songs was not the most fruitful, but if you take into account the number of new listeners, then only on YouTube there are more than 200, and for me they play one of the most important roles in my work.
In the coming year there will be many more songs, work on them is already underway.
I wish everyone, not only their listeners, to believe in dreams and never give up! All in our hands".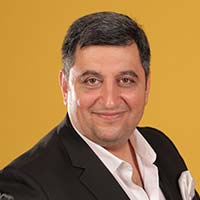 Aram Karapetyan: "The old year will be remembered for new songs, fun events and successful concert performances, in which the audience gave me so much warmth! From 2019, only pleasant memories will remain.
In the new year I hope to devote even more time to creativity, to please my listeners with new compositions.
And on the eve of the New Year I want to sincerely wish everyone good health, never to get sick. Happiness to our children and a peaceful sky above our heads! "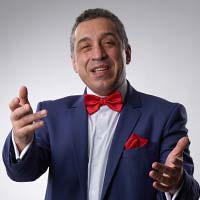 David Divad: "This year, I say this with a smile, it was wonderful, wonderful! After 25 years, I finally finally returned to my homeland - I went to Tbilisi already 2 times! See you with mom. I experienced many amazing emotions from meeting with my family and with the city itself. After all, Tbilisi is a wonderful multinational, colorful, real miracle in the Caucasus! Georgia is a huge diamond. People of different nationalities live there in peace and harmony. This is a single, noble, kind and sympathetic people, everyone is very sincerely hospitable there.
I also visited Tashkent 3 times this year. In addition, in Orel, in Europe. There were so many trips! And the year will end in the Czech Republic, where I will meet in Karlovy Vary 2020th.
In creative terms, the 2019th year was very fruitful! An album of songs in Georgian was released, many Russian-language tracks, several interesting duets were recorded, a video was shot in Armenia. By the way, I also visited there for the first time in my life this year.
The radio station Tbilisi "AR DAIDARDO" took my songs to the rotation, the Jewish radio station "Soul of the Caucasus" aired 20 of my tracks.
But none of this would have happened if it hadn't been for Mikhail Yugov (director of the music publishing house "Zvuk-M", author's note). This is a true friend, a true professional! Thanks to the company "Zvuk-M", with which we have been cooperating for many years, all my ideas and plans are being fulfilled. Nobody works like this company.
In general, the year was wonderful and I really hope that 2020 will be even better! In January I go on a tour to France, then I go to Germany, Spain and then on the list. I plan to release two more albums: Russian and Georgian, with pop songs. Then the most important album in my life will be released - the musical performance "The Spirit of the Time".
I really want to congratulate everyone on the upcoming holidays and wish our faith in the Almighty to be strong. Because we suffer if it weakens. If a person says "I don't believe in God," be sure - he doesn't believe in you either. I wish everyone what you yourself wish for, sincerely and multiplied. Do good! This is what makes a person happy. All the best! May the great Almighty keep you! Hug, Happy New Year! "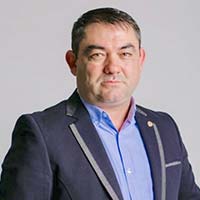 Aslan Kyatov: "The year 2019 brought into my life many pleasant acquaintances with wonderful people, interesting projects, and has become especially fruitful in terms of songs. In my repertoire there were many new products that the audience especially liked, and this inspires me to work next year.
I hope that the 2020th will be no less musical and successful! I am going to please the fans with new emotional compositions.
Dear friends, I wish you a Happy New Year! I wish you health, prosperity, music in every house, and all wishes fulfilled! "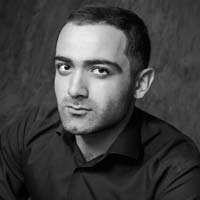 Murat Gochiyaev: "The outgoing year has been very productive! I wrote a lot of songs, almost all of them are already sung, and the rest will be out soon. I also recorded several tracks for my listeners in the Karachai language, since I had few of them. In my personal life there were a lot of good and a little bad, but with whom this does not happen. The main thing in life for me is not to lose heart and, even when you fall, to be able to get back on your feet and go to your goal!
The plans for the next year are big: to release new tracks, shoot a couple of videos, get involved in music closely and delight your listeners with good songs. Further - only more and better!
I want to wish everyone activity and productivity in the new year. Do not be afraid to begin to realize your dream and, if it does not work out, then do not stop. To make the New Year better than the previous one. Happiness, love, prosperity and peace to all, all, all! "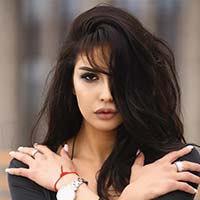 Redji Bloom: "In 2019, everything has changed in my life for the better. There were difficulties, but they were needed as a tool for success. I started my solo journey, released 4 tracks and 3 clips. Each song has its success, several fell into circulation. People share my work with me, they know the lines from the songs by heart, they recognize them in themselves. For me it is a great joy and pride. I am on the right track, each time there will be more and more!
In 2020, the audience will find many heart-catching songs that touch the most important thing - their hearts. In general, the plans for the coming year are big!
In the new year, I wish everyone to achieve the goals that you set for yourself.
Go to your dream no matter what! I believe in you, I love you! "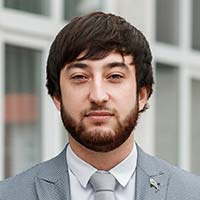 Shamil Kasheshov: "The outgoing year was remembered for my creative activity, especially at the end - there were many very interesting concerts and trips. There is practically no time for rest, and I like it, because I love my job!
In the new year I promise new tracks, new concerts in different cities. See you and hear!
I congratulate everyone on the upcoming and wish a peaceful sky above your head, be healthy and happy! "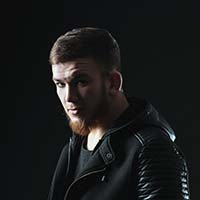 Eldar Agachev: "2019 gave me some popularity. They began to recognize me not only in my own Republic, I had my own listener, new tracks came out. I first published a promotional video, which, by the way, has already gained more than 6 views.
Thanks to the successes achieved, I am perfectly motivated and "charged" for the next year. I will record new songs. But I plan to please the audience not only with music, but also with sports victories in MMA. Now I'm training hard and aiming to increase the productivity of my work many times over in 2020! "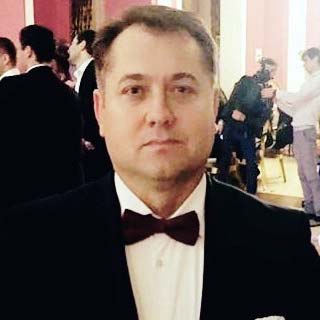 Timur Losanov: "2019 is a good year, fruitful both creatively and personally. One of the highlights of this year was the conclusion of a contract with the company "Sound M". We have big plans and hopes for this cooperation. Now our creativity is presented on digital music venues, and this gives impetus to development. Also, all our Show programs are in demand, and this is good news. This year I have written a considerable number of texts and music, each piece has found its own worthy performer.
As for the plans for 2020, I have a project that will be very distinctive.
It will bring together music, lyrics and action. There will be an epic show, and I'm almost ready to implement it. I also really want to republish my book Userade, but this time in electronic form. And in the spring we are preparing the show-soloist of the Art-Center "Bzerabze" Artur Dyshekov - we will show something new, touch on the old folklore, and prepare something from the world classics, God willing.
Friends, in the new year I wish everyone living peace of mind! From this, the world will become more correct. Desires and opportunities determine our development, and I want to wish you both! Work, supported by luck, can help fly to unprecedented heights! But without love, all this will be black and white, so love and be loved! "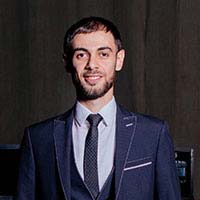 Azamat Pheskhkhov: "This year we released a huge number of new songs. It was especially pleasant for me to discover a new talent in myself - I made the arrangements for most of the Caucasian compositions that I had released myself.
As for 2020, it involves the release of even more tracks, as I plan to open my own recording studio. It will be called "Badi AP studio", where "AR" means Azamat Pheshkhov. We plan to work there in various directions: Caucasian, modern popular, and chanson. Another project that is currently underway is a new album. The singles collected there will be different from my usual repertoire, and the style will be far from what I played. However, these tracks will be released as part of the BADI project, and will not in any way overlap with the repertoire of "Azamat Pheshkhov"!
Now I want to wish everyone a Happy New Year 2020 and wish them happiness in their hearts and families, health for you and your loved ones, good mood and bright days. Listen to music and smile more often! "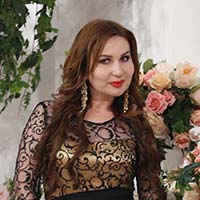 Amirina: "The outgoing year, as for any artist, was eventful and interesting. It did not have any particularly bright moments, but concerts, performances and work with listeners and spectators are always inspiring. About six months I was in Moscow, where I practiced and gained new knowledge in the field of the music industry and organizing events, communicating with music figures.
Next year I plan to apply all the acquired knowledge and skills in my activities. There is another grandiose idea, which I will discuss later.
Now, on the eve of the New Year, I am preparing the next novelties of completely different genres and themes, and I really hope that our listeners will like the songs.
Next year, there are plans to create new songs, videos, and, of course, another author's concert with the participation of bright stars of the North Caucasus.
I want to wish everyone a Happy New Year! May it bring you a lot of joy, health and well-being. Let the work be a pleasure and the family a rest of the soul. And may miracles occur not only on the New Year, but every day! "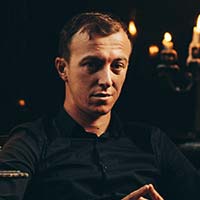 Gosha Grachevsky: "This year I took part in the Chanson TV - All Stars gala concert, which was held as part of the XXVIII International Festival of Arts" Slavic Bazaar in Vitebsk 2019 ". It is a great honor for me, because I am only at the beginning of my career, and I have already been invited to speak at such an event. This suggests that people like my work, which means I will try twice as much!
Also, I was recently the hero of the Live String program on Radio Chanson, where I performed 7 of my live songs and presented a completely new track that will be released this winter.
Also in the plans for the coming year - to work on new singles and release their second album.
Dear friends! I want to sincerely wish you a Happy New Year! I wish you happiness, health, prosperity. May this holiday bring us all good. And we will continue to please you with good music! "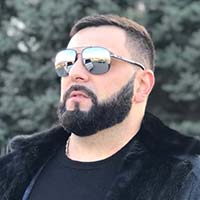 Arthur Khalatov: "In 2019, there was a lot of good! A lot of work has been done: I successfully held another recital in Vladikavkaz in November, where I presented a new music program with a full house; I also recorded 8 new songs in different genres: Caucasian, pop, chanson and others. In addition, I shot 2 clips and one promotional video. With all this, I will please my fans in the new year, right after the holidays!
And now I want to congratulate my listeners on the upcoming 2020 and wish everyone to subscribe to me on Instagram (laughs), as well as good songs, fun events, a positive year and joyful, good impressions. Thank you for having you! "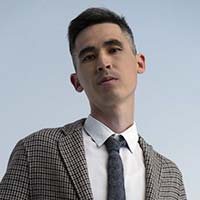 Zagir Satyrov: "The main event of this year was the birth of my second child. My wife and I didn't want to know his gender to the end in order to withstand the intrigue, and on December 5, our son was born! In the creative plan, the year was also successful, several new compositions were released. "The Lezginka (" My Dear "), which was released this summer, and slow (" If it weren't for me ") are especially close to my soul. I would say now these are the main songs in my work. Another track was also written for a fashion show, but we will talk about this separately.
2020, I can confidently say, will be the brightest and most fruitful year in my work! I'm going to devote a lot of time to studio work, author material, so wait, there will be many new hits! Thanks to all my listeners, honestly I'm very pleased to hear and read your messages, comments.
In the new year, I want to wish everyone happiness, great love and, most importantly, good health. Do not be ill!"