New on digital platforms! A touching author's composition came out Karina Kish – "Heart on the map"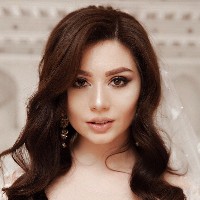 About the track, the artist says:
"I wrote it, experiencing everything that is happening now in the world. One day I was returning home in a taxi, and these lines just started popping up in my head ... I took out my phone, headphones and began to hum a melody, write down the words, without stopping for a second and without thinking. In 5 minutes the song was already written.
It contains my feelings, my perception, my pain, and what worried me inside. This is a composition about crazy love that lasts forever and even more. About love for your native person, for your native land, when, without hesitation, you can give your life for it. Ants ran...
Everything is said in words and between the lines. There is pain and loss in the song, and, unfortunately, many will find themselves in it. I hope that she will respond in the hearts of everyone who hears her, who understands her, draws a conclusion and appreciates this world in a special way.
Lyrics of Karina Kish's song "Heart on the map"
Every morning just forward
I know the earth is waiting for you
It hurts so much to tear away from the heart
Alone I lie down in bed again
You are strength and courage, my faith
You protect us day by day
You are full of hope, warm love
It hurts so much to let go, my love
On wet red asphalt
Lies my heart on the map
It doesn't hurt anymore
It doesn't sound anymore
On wet red asphalt
Lies my heart on the map
It has always been yours
I gave it to you
I knew with you to the end we'll go
I believe your soul is with your father
You won the red field
I gave my heart for my country
I gave you my heart
To take your place
In case of power failure
In which case, but...
On wet red asphalt
Lies my heart on the map
It doesn't hurt anymore
It doesn't sound anymore
On wet red asphalt
Lies my heart on the map
It has always been yours
I gave it to you