Sergey Leshchev presented a new song - "I will forgive you"
Today the composition was released Sergey Leshchev "I forgive you." It was written by talented author German Popov. According to the artist, the song is very different from its previous tracks, and this is a great opportunity to surprise regular listeners and a new audience.
Listen and download Sergey Leshchev's song "Forgive You!"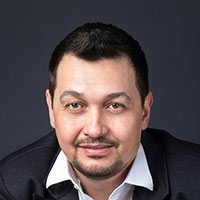 "The song is fundamentally new for my repertoire. And this is great! After all, you can never stand still, you must definitely move forward and, preferably, in different directions, - says Sergei, - "I will forgive you" - this is no longer a chanson, but also not outright pop. The track is aimed at young people, and I am sure that everyone who likes this song will find a piece of their love story in it. And the meaning is very simple - never get upset with your loved ones! Do your best in order not to lose your soul mate. Despite any quarrels and griefs. After all, losing and letting go is much easier than finding love again in this life! "
From today, the song "I will forgive you!" Will be aired on 14 radio stations. And you can listen and download the track on all digital platforms.