The ski resorts of the Caucasus are already taking the first tourists, fans of extreme sports. One of them was a famous artist. Sergey Leshchevwho gave himself a little vacation and at the weekend got into the mountains with his family.
It turns out that Sergey is not only a singer, author and showman, but also an excellent skier:
"I have been skiing since childhood. My grandfather put me on them. Now, unfortunately, he is no longer alive, he, by the way, was a participant in the Great Patriotic War, but I still remember what he taught me. At first there were simple skis, then downhill skiing, and now here I ride the "freeride". I try to make light, while the simplest jumps. Once even a flip happened! And he remained alive, "the performer says laughing.
With his wife and son Zhenya, they first visited the village of Arkhyz, and then went to Dombai, where Sergey decided to teach his son to ski.
"Zhenka loves mountains! I decided to instill in him the love of alpine skiing. Put on a small, hired an instructor for the first time. He worked with him for the day, and now Zhenya is doing great. And we were lucky with the weather, it was great! The snow has gone. The track is soft, yet not very well groomed, but, nevertheless, for beginners it's "cheers!" And for extreme lovers, like me, it's also good, because you can make sharp turns so that the snow flew over your head!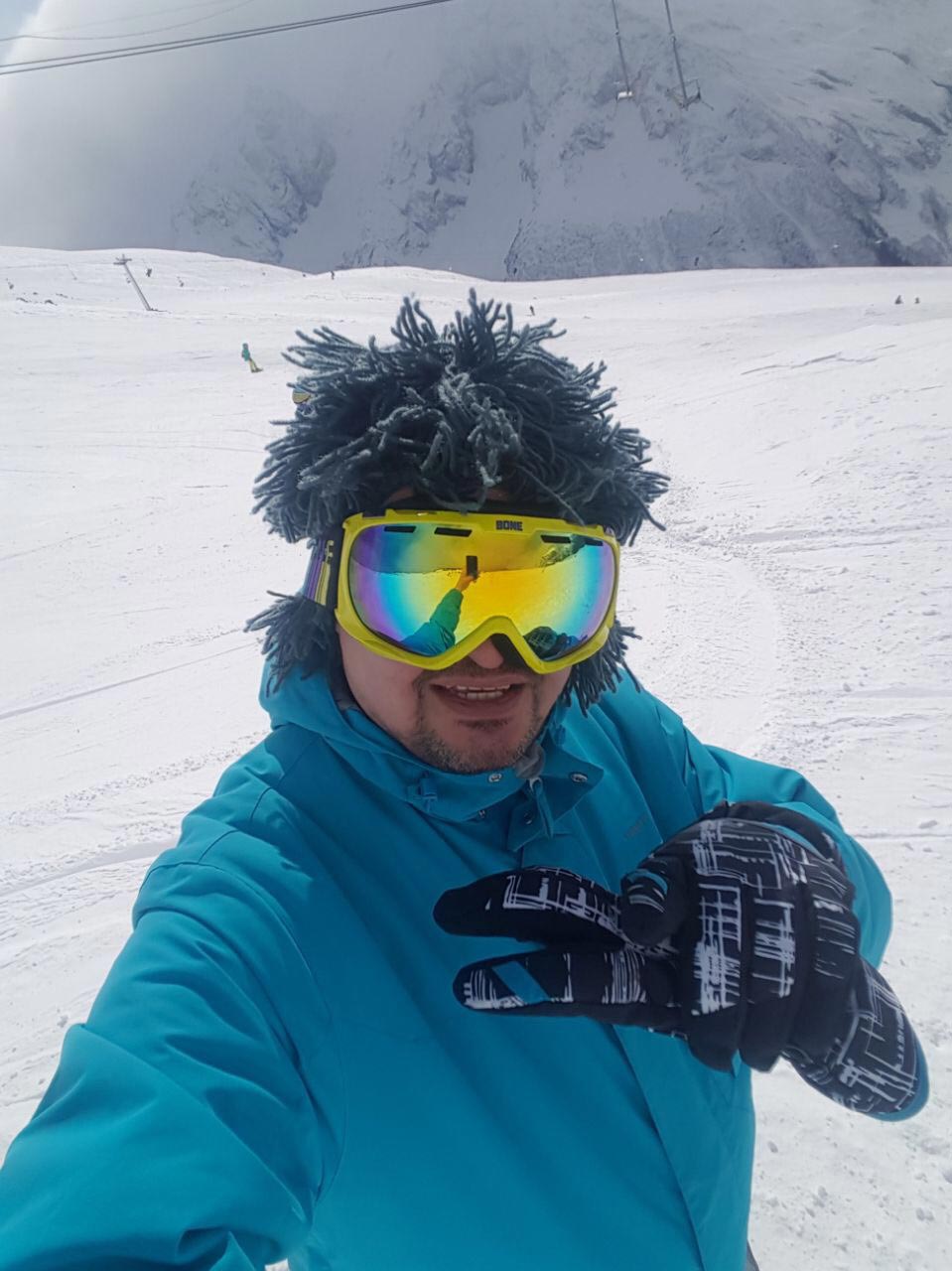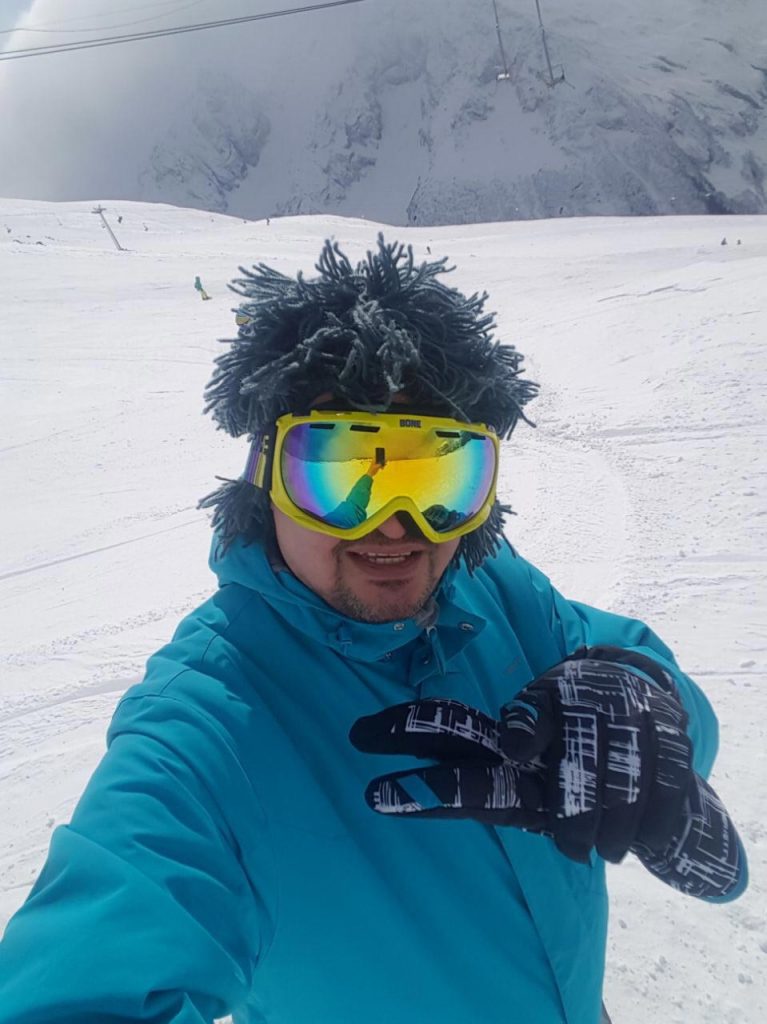 I really like Dombai, I'm madly in love with him! Because of the nature, because of the geographical location, because there are often sunny days, and also because of extreme routes, in my opinion. If you drive from 6 to 3, then you can experience many incredible emotions that you won't get, it seems to me, even at Krasnaya Polyana, or in Arkhyz, "the artist shared.
Sergey Leshchev is now trying to ride in the mountains every time he has free days. He says that this is also an "outlet" and a way to be inspired ...
"While you are flying from the mountain, sometimes even some verses are born, or immediately new songs. I hum them on the recorder right away and send it to my arranger, and he starts working. So, it happens, and hits are born! I will definitely write some song about the mountains.
They charge an incredible force, energy! And if you come here with a positive and do not think about anything bad, then positive thinking comes to you threefold, and you are charged with positive energy, wonderful emotions! And this charge of mountain air, when you come to your city, gives you the strength to work! "