Artist Sergey Leshchev presents the new author's track to the public: a song called "So Much!" can be heard and downloaded on all major music services.
According to Sergey, the original version of this song was somewhat different from the version that we hear today - the expression was increased from the day of writing and by the day of release, the strong emotions that the listener captures even in the performance itself are reflected. After all, this story is about the fight. With himself and with the whole world. About the struggle for love and real feelings ...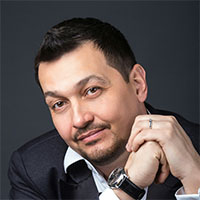 "The whole idea is that you don't need to listen to anyone and take someone's point of view if you love so much!" Explains the artist. Guys, if you are truly in love, then forget about all the tips and bans!
Just try not to miss your happiness! ", The performer commented, referring to his listeners.
The new track of Sergey Leshchev is already available on all digital display windows, including: iTunes, Google play, Apple music, Beeline Music, Yandex.Music, as well as in the BOOM application (for users of social networks Vkontakte and Odnoklassniki).