If love paints the world with bright colors, then life becomes like paintings by artists. About one of these novels sings in his new song Sergey Zeynalyan @sergey_zeynalyan, presented today the author's track called "Picasso".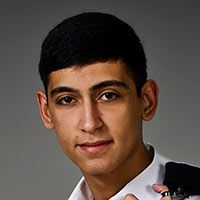 "This composition was born completely spontaneously. One of the ideas that very successfully developed into a project. For my repertoire, such a musical style is something new and I am very interested in how my listeners will appreciate it, "says Sergey.
The artist also said that he is currently working on several more tracks that will become pleasant surprises for fans.
Well, the song "Picasso" is already available for listening and downloading on our website and on all musical digital platforms.
Listen and download the song "Sergey Picasso" by Sergey Zeynalyan
We also offer fans of Sergey Zeynalyan creativity to listen to his most popular songs according to the Yandex.Music portal.
Popular songs of Sergey Zeynalyan