Popular artist Shami ended up in a Moscow hospital with bilateral pneumonia provoked by Covid-19
The artist is undergoing treatment in a hospital equipped at the Crocus Expo international exhibition center in Moscow.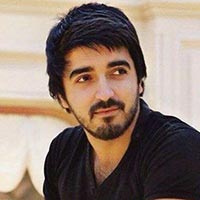 "At first, temperature and weakness appeared," says Shami, "then the sense of smell disappeared and began to tingle the left side in the chest area. He underwent CT, found bilateral pneumonia provoked by coronavirus. Therefore, if you feel weak, immediately do a CT scan, do not self-medicate. Take care of yourself!"
In his publications on the page on the social network, the artist shows how he is undergoing treatment, commenting on the situation with Covid-19 with the words "who did not believe, now they will believe" and thanks the doctors for their work.
We wish Shami good health and a speedy recovery! And we want to remind everyone once again - stay home.