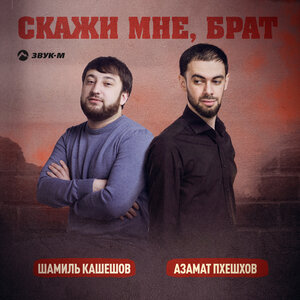 Shamil Kasheshov, Azamat Pheshkhov
"Tell me brother"
Tell me my older brother
How to live in this world
Where values ​​have no value
Where people are like animals
Tell my older brother
How not to get off the road
From the road that does not lead
To betrayal and grief
Don't be discouraged my brother
Go ahead and know
What if you're right
That will be all right in life
Brothers are with you
Barriers and storms
They will sweep away everything in their path
Only for you my brother
I'll tell you I'm the youngest
Go ahead don't fall
And stay with your family
This is very important in life.
Be honest and kind
Not indifferent to trouble
And know for money and for fame
there is no friendship!
The duet of Shamil Kasheshov and Azamat Pheshkhov presented a new song - "Tell me, brother"