"Days and nights." Shamil Kesheshov introduced a new dance composition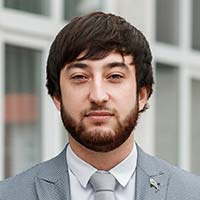 "I would like to thank the author Arsen Asilderov for this song and Artur Akavov for the good arrangement.
"Days and Nights" is a story about a man who preserves his feelings for a girl, realizing that they will no longer be around. This is a sad theme, which harmoniously laid down on a rather dynamic, incendiary lezginka. And this is the main feature of the single, provided by the excellent work of its creators.
Now I am also working on new tracks that will come out in a different musical style. The snippet for one of the songs is almost ready, so don't miss it! " - says the artist.
Well, you can already listen to the new product from Shamil Kasheshov on music services and on our website.
Lyrics of Shamil Kasheshov "Days and Nights"
Of course it's a pity you
Do you want to understand my misery
Of course sorry again
You will not listen to my confessions
Of course it's a pity you
Do you want to understand my misery
Of course sorry again
You will not listen to my confessions
Pushing days and nights
So that the feelings are strong
Only with you
Walking day and night
Drawing the image is exactly yours
Live with you
Pushing days and nights
So that the feelings are strong
Only with you
Walking day and night
Drawing the image is exactly yours
Live with you
And how many years have passed
It's time to forget everything
But no, I can't
Hoping for a miracle
Grief in the fire suffering
In your captivity
And how many years have passed
It's time to forget everything
But no, I can't
Hoping for a miracle
Grief in the fire suffering
In your captivity
Pushing days and nights
So that the feelings are strong
Only with you
Walking day and night
Drawing the image is exactly yours
Live with you
Pushing days and nights
So that the feelings are strong
Only with you
Walking day and night
Drawing the image is exactly yours
Live with you
Pushing days and nights
So that the feelings are strong
Only with you
Walking day and night
Drawing the image is exactly yours
Live with you
Pushing days and nights
So that the feelings are strong
Only with you
Walking day and night
Drawing the image is exactly yours
Live with you