Popular performer Shamil Kasheshov pleased the listeners with a new track - "Don't play"
This is a composition about a relationship, which is not destiny. Arthur Yakhyaev wrote it.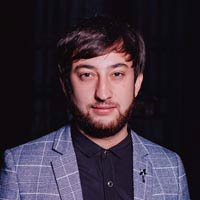 "We have got a soulful song that immerses in oneself, makes them empathize with the heroes, and think about their own, - says the performer, - I am sure the audience will appreciate it. I will wait for feedback.
Listen to good music and all the best to you! "
Lyrics of Shamil Kasheshov's song "Don't play"
In the morning scarlet dawn, we met you at the pier
So beautifully barefoot, you danced easily on the water
Something clenched in my chest and warmed me so much
And a crazy soul from love fell into your nets
Don't play with me, don't sing about love to me, no, don't
You became a stranger to me, and filled my glass with poison
I have solved you, it is not destiny to be with you, we are not a couple
The game so happened that you yourself lost the final
The sea was washed away by the wave, everything that happened to you, no tears are needed ..
You played with fate and now you don't start all over again
Time will hide the traces that you left in my life
Two ways parted and you cannot be found in my mind
Don't play with me, don't sing about love to me, no, don't
You became a stranger to me, and filled my glass with poison
I have solved you, it is not destiny to be with you, we are not a couple
The game so happened that you yourself lost the final
Don't play with me, don't sing about love to me, no, don't
You became a stranger to me, and filled my glass with poison
I have solved you, it is not destiny to be with you, we are not a couple
The game so happened that you yourself lost the final