The premiere of the author's composition took place Shamkhan @shamkhan_official__ - "Dance the horse"!
This is a song about Lezghinka - a great dance that lights a fire in hearts. Where nobility and grace, plasticity and strength, dignity and modesty merge together.
The author and performer knows firsthand the strength and beauty of Lezghinka - Shamkhan has been dancing since 6 years in the Almaty Vainakh ensemble, and in 14 years he has already danced in the Moscow famous Lovzar ensemble. The artist expressed his love for this art in a soulful composition that was released today.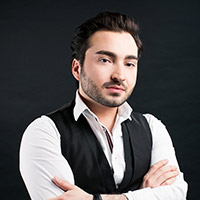 "The music and dances of my worthy ancestors must live and be passed on from generation to generation! I am overwhelmed with pride when I watch how talented and beautiful Lezginka goryanka and dzhigit dance. I am inspired by the high mountains of the Caucasus and infinitely proud that I am part of these hospitable and great mountains.
This song was written by me for the real, worthy sons of all nations! Each of them has its own brave and talented dzhigits who defend their homeland, honor the memory of their ancestors, respect their mothers, sisters, daughters. My song is written for such worthy dzhigits! But, it is important that each of them dances very beautifully and with dignity, therefore the composition deservedly received the name "Dance Dzhigit", commented Shamkhan.
We invite you to get acquainted with the new product - listen and download the new track here.
Listen and download Shamkhan's song "Dance the Djigit"