In honor of its anniversary, the Imperia Dance School, under the direction of Samira Zopunyan, presents a solo concert titled "Together 5 Years"!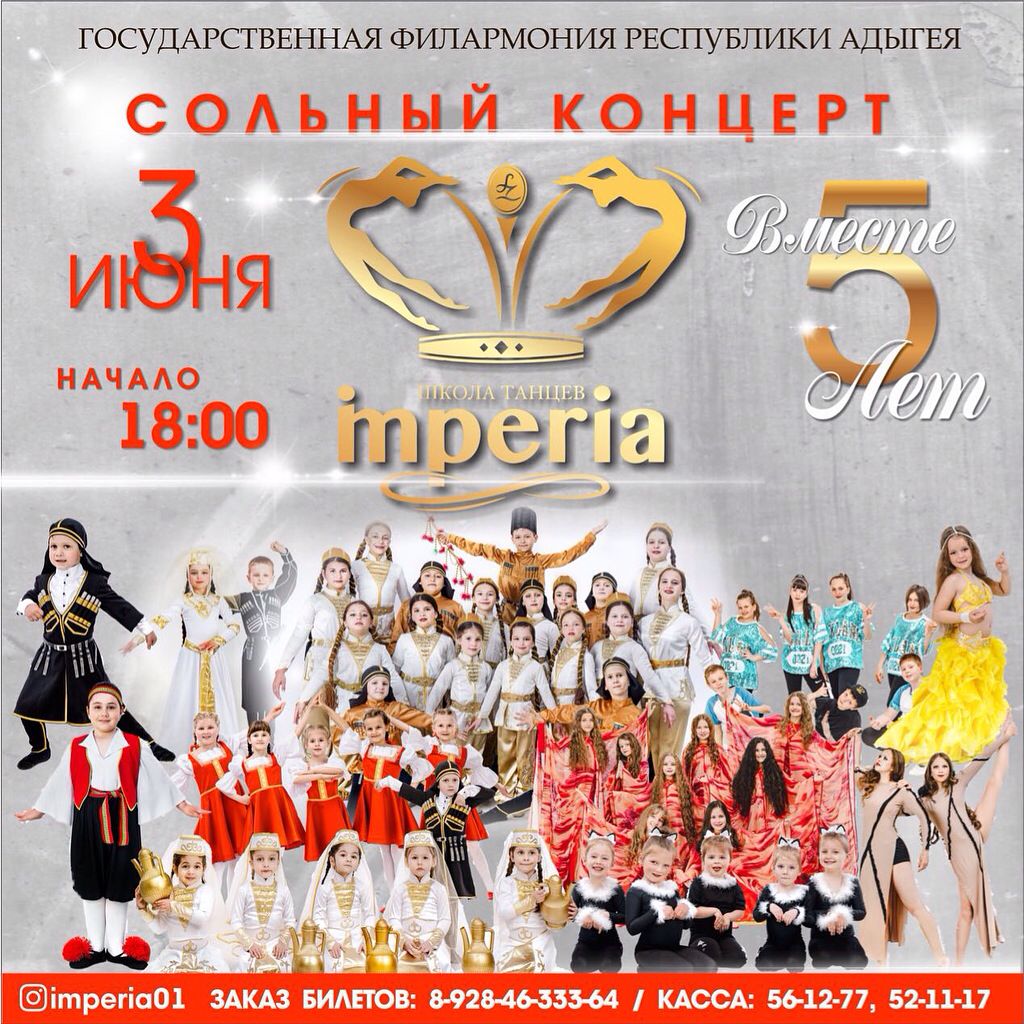 In the bright show program, viewers are awaited by the numbers of dance groups of pupils of the School, as well as performances by popular Caucasian artists.
Five years ago, dancer and choreographer Samira Zopunyan founded the Dance School in Adygea, which is now the artistic director of the institution:
"My goal was and is the development of dance art in Adygea and in the Caucasus as a whole. Our School combines both the dances of the peoples of the world and modern choreography. Our team includes professional choreographers, with whom we create dance art!
The school has been growing and developing for 5 years. During this time, the students presented themselves at various competitions in choreography, where they held the Grand Prix, became winners and winners of national and international competitions. There are students who have entered higher educational institutions by profession in the field of choreography.
And today we are pleased to invite everyone to celebrate our first anniversary with us! ".
The concert "Together 5 years" will be held on June 3 in the State Philharmonic of the Republic of Adygea. Event starts at 18.00
Help by phone: 8-928-46-333-64