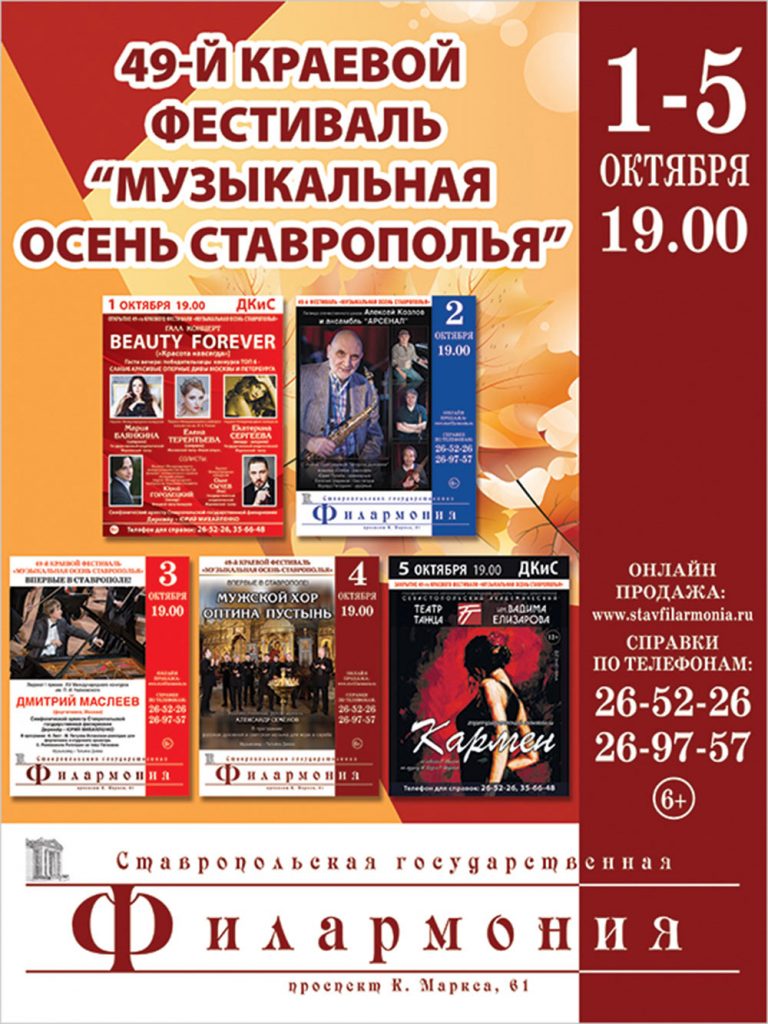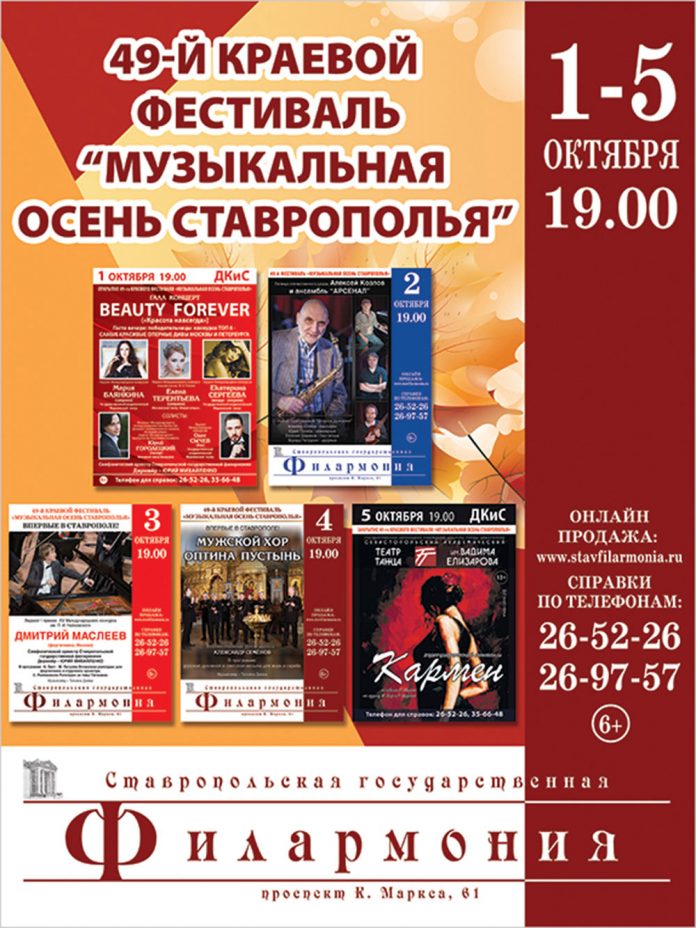 On October 1, on International Music Day, the 49 Regional Festival "Musical Autumn of Stavropol" begins its work
Five evenings, guests of the festival will be able to enjoy performances by famous artists of opera houses in Russia and Belarus.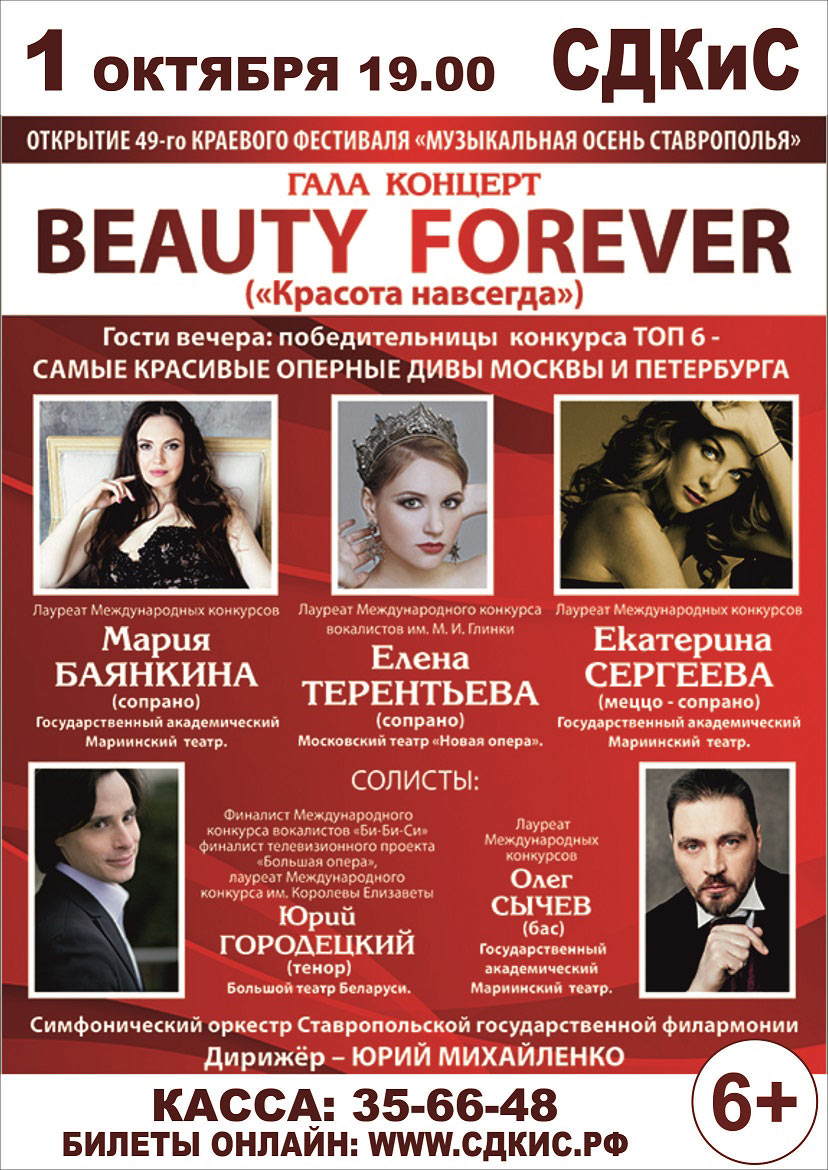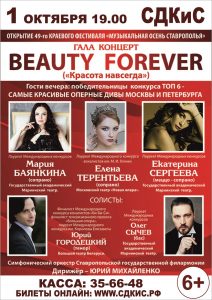 The festival will open at the Palace of Culture and Sports of Stavropol with a gala concert "BEAUTY FOREVER" ("Beauty Forever"). Spectators are waiting for performances by Yuri Gorodetsky, Oleg Sychev, Maria Bayankina, Elena Terentyeva and Ekaterina Sergeeva.
The following evening, a jazz evening will be held in the concert hall of the Stavropol State Philharmonic, where Alexei Kozlov and the Arsenal ensemble will perform to the public.
Spectators will be able to enjoy piano music on the third evening - the laureate of the I Prize of the XV International PI Competition will perform. Tchaikovsky Dmitry Masleev, and the Male Choir "Optina Pustyn" will acquaint viewers with the rarest works of Russian sacred and secular music.
The festival will end with a grand choreographic performance "Carmen" of the Sevastopol Academic Dance Theater named after Vadim Elizarov.
In total, according to the Ministry of Culture of the Stavropol Territory, the festival program "Musical Autumn of Stavropol" has planned 250 events throughout the region: in theaters, houses of culture, museums, libraries, where more 4000 professional performers, students of music schools, colleges, artists will present their programs from amateur groups.
Source: http://stavfilarmonia.ru