Soon, a new clip by Azamat Bishtov will be released - for the lyrical composition "Fascinated"
The video is being prepared by the LIFE production company with the support of the Zvuk-M music publishing house.
According to the plot, this is a romantic story, the main roles in which will be performed Azamat and his wife Fatima Dzibova.
The video was shot in Rostov-on-Don. The project participants managed to shoot the necessary material in two different locations in one day. It took them time from early morning until sunset.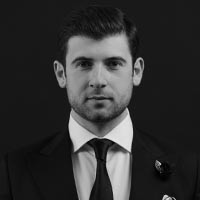 "The sunset was fundamental to us: it is sung about it in the song, and we needed it for the picture, and the shots with it turned out to be very beautiful! - Bishtov shares, - the action took place on a horse farm. Hay, horses, sunset - all this gave a special atmosphere. Therefore, I am sure that we will get a very warm video that people will watch with pleasure! "
The video is scheduled for release at the end of September. Don't miss the news!