Today, with the support of the music publishing house "Zvuk-M" @zvukmpremiered at the digital showcases of the new album Azamat Pheskhova @azamat_pkheshkhov "Favorite eyes."
Listen and download Azamat Pheskhov's album "Favorite Eyes"
The track list of the album "Favorite Eyes" includes 8 tracks in Russian and Circassian language, including the latest news: "Darling", "Without You" and "Adyghe Nysse" ("Adygskaya Bride"), as well as duet track with Rustam Nakhushev - "On Gogol Boulevard". According to Azamat, the work on the album lasted about a year.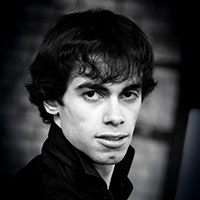 "It was a very fruitful period, during which we managed to prepare compositions that had been in development for a long time. We brought them to the end, and also released completely new tracks. The latter we created and recorded over the course of several days. A whole team of arrangers, authors and composers worked on this album, for which many thanks to them! I hope the listeners will like the novelty, because it was for them that we tried, "Azamat says.
To listen and download the album Azamat Pheskhova "Favorite Eyes" is already available on all digital music services.