The locomotive of the Russian stage Islam Itlyashev will answer the most tricky questions of Ksenia Strizh live on Radio Chanson on November 23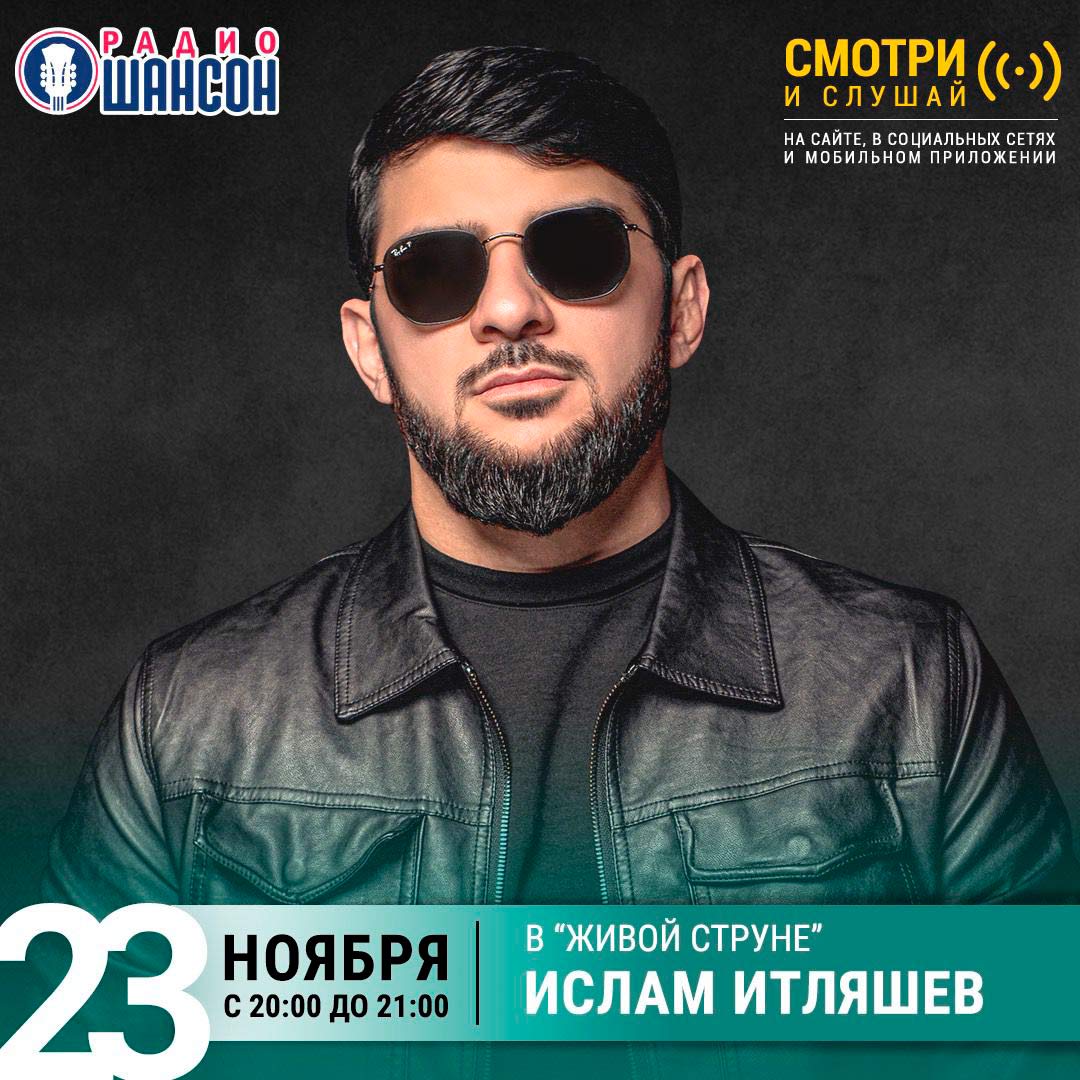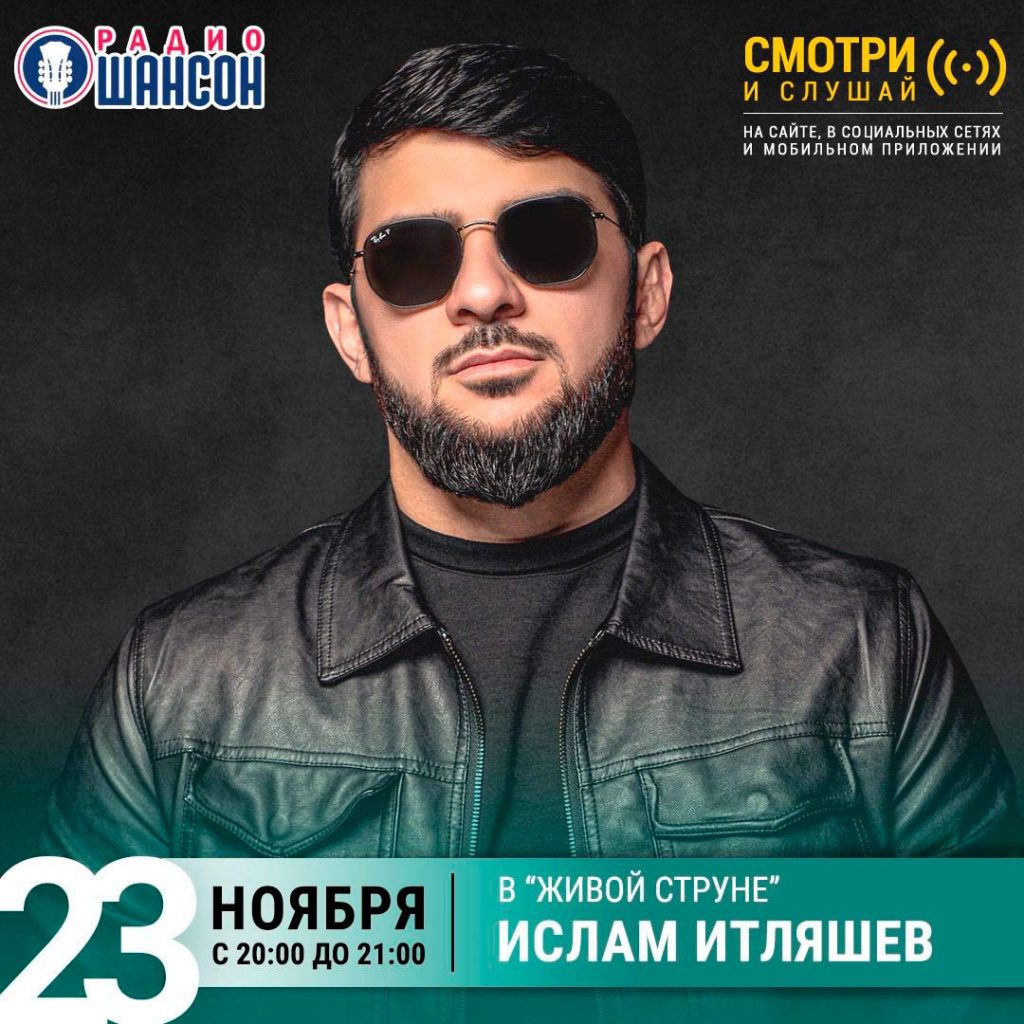 The legendary program "Live String" is a dynamic live communication, a personal conversation, in which there is a place for unexpected questions, jokes, jokes, and, of course, songs. Every Friday, chanson artists come to Ksenia Strizh. From 20:00 for an hour they communicate heart to heart, sing and joke a lot. As if this is not a live broadcast in the studio, but cozy gatherings in the kitchen, where there are no rules and formats. A friendly conversation about everything that only good music can interrupt. Video broadcast of the program is available on the website radioshanson.ru, as well as in the official groups of the radio station in the social networks VKontakte and Odnoklassniki.
Watch and listen to an interview with Islam Itlyashev this Wednesday, November 23 at 20.00 Moscow time.