October 27 in Cherkessk held a solo concert of incendiary and charismatic artist - Artur Khalatova. The star of the music publishing house "Zvuk-M" will arrive in the capital of Karachay-Cherkessia with the program "Arturik will not let you down".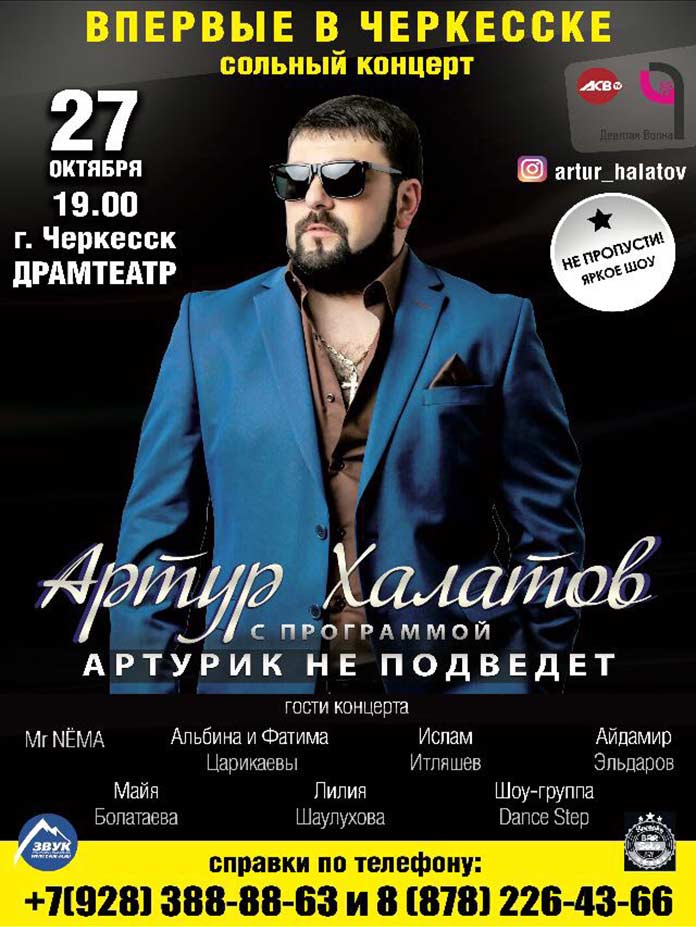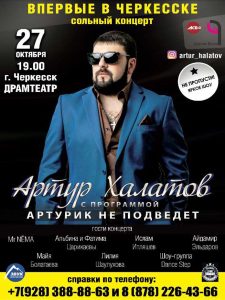 "Cherkessk is my second home. Not only I think so, but also my family, - says the singer, - once a week I definitely come here for various events to give people a positive mood! But this is my first solo concert here! "
The concert program promises to be very rich. In addition to the favorite hits performed by Arthur, the audience will hear his completely new songs. Also for the guests of the evening will perform Albina и Fatima Tsarikaevy, Islam Itlyashev, Lilia Shaulukhova, Aidamir Eldarov, Maya Bolataeva, Dance Step show group and Mr.NEMA.
During the event, Artur Khalatov plans to talk with the auditorium: "I want to hear the opinions of my listeners, talk about their impressions, and answer their questions. As they say, we do not reveal surprises, but we will dance together! "
A concert will be held at the Russian Drama and Comedy Theater of the Karachay-Cherkess Republic on October 27 in 19.00.
Arthur Khalatov: "Dear friends! I invite you all to your first solo concert in your city! I want to give you a wonderful evening with incendiary music of different styles, and remember that "Arturik will not let you down!"
For information call: 8 (928) 388-88-63 and 8 (878) 26-43-66