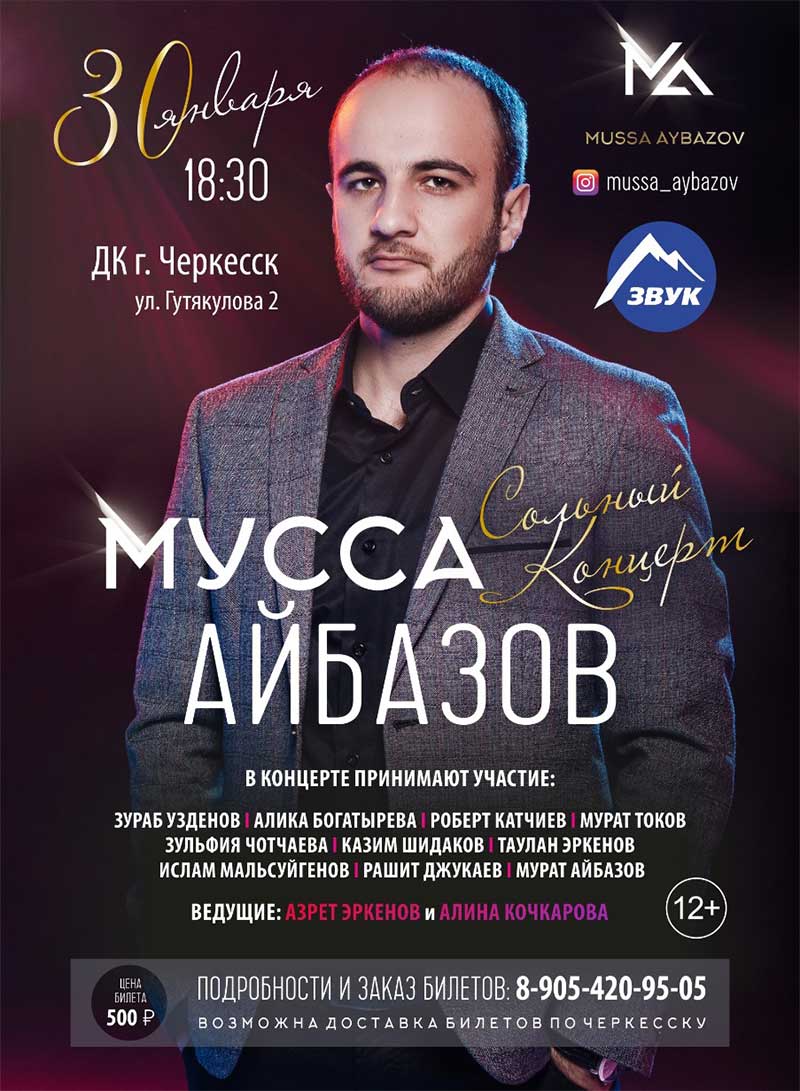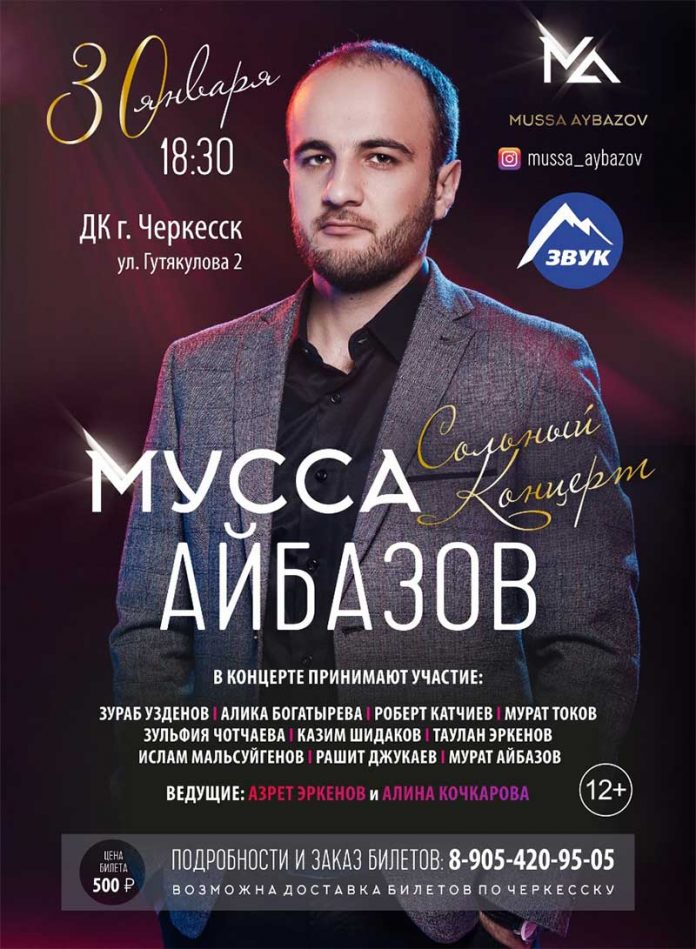 Caucasian pop star Mussa Aybazov invites everyone to their first recital, which will be held on January 30, 2020 and will be held at the Palace of Culture in Cherkessk.
The music program includes well-known compositions of the artist, as well as premieres of new songs. In addition, popular performers will perform for guests of the evening: Zurab Uzdenov, Alika Bogatyreva, Kazim Shidakov, Murat Tokov, Taulan Erkenov, Zulfiya Chotchaeva , Robert Katchiev, Islam Malsuygenov, Rashit Dzhukaev, Murat Aybazov.
The concert starts at 18:30. Tickets can be purchased by calling: 8-905-420-95-05, 8-988-614-09-50, as well as at the box office of the State Philharmonic (tel. 8-928-397-08-27).
Official Instagram of Mussa Aybazov
[elfsight_instagram_feed id = "97 ″]