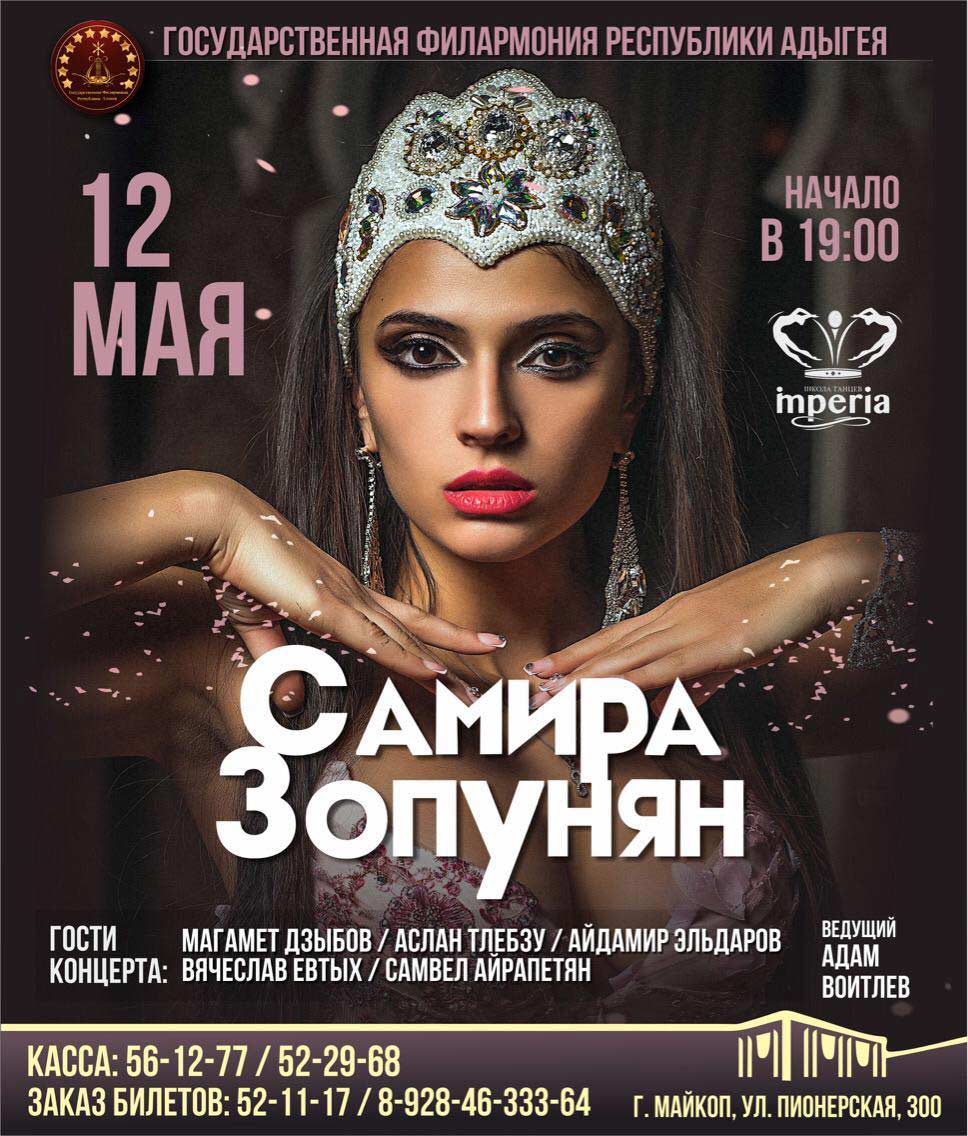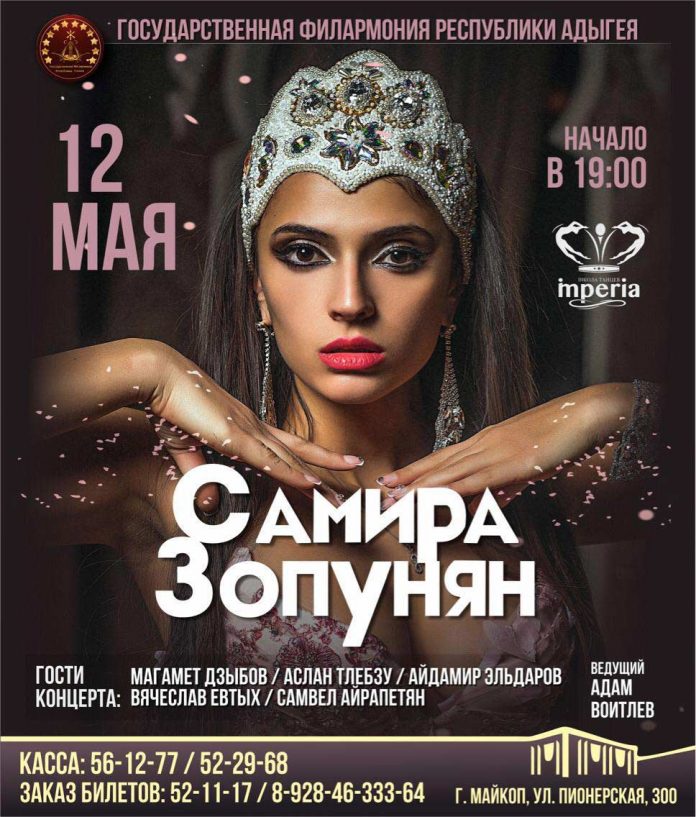 The long-awaited first concert of honored artist of the Republic of Adygea, participants of the "Dances" projects on TNT and "Dance" on the First, Samira Zopunyan!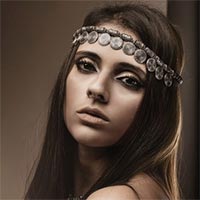 "This is a very exciting and responsible day for me, because this is my first solo concert on the big stage. I invite you and I will be glad to everyone! Together with our team, we are preparing an unforgettable show for you! ", Says Samira.
Special guests of the evening - colleagues and friends of the actress - dancers, with whom she performed excellent choreographic numbers, put on the famous hits of popular Caucasian artists: Magameta Dzybova, Aidamira Eldarova, Vyacheslav Evtyh, Aslana Tlebzu, Samvel Hayrapetyan. And the program also includes the best and brightest numbers of two dance schools "Empire": Maikop and Krasnodar. Host - Adam Voitlev.
Tickets can be purchased in studios or at the box office of the State Philharmonic of the Republic of Adygea, in which the concert will take place.