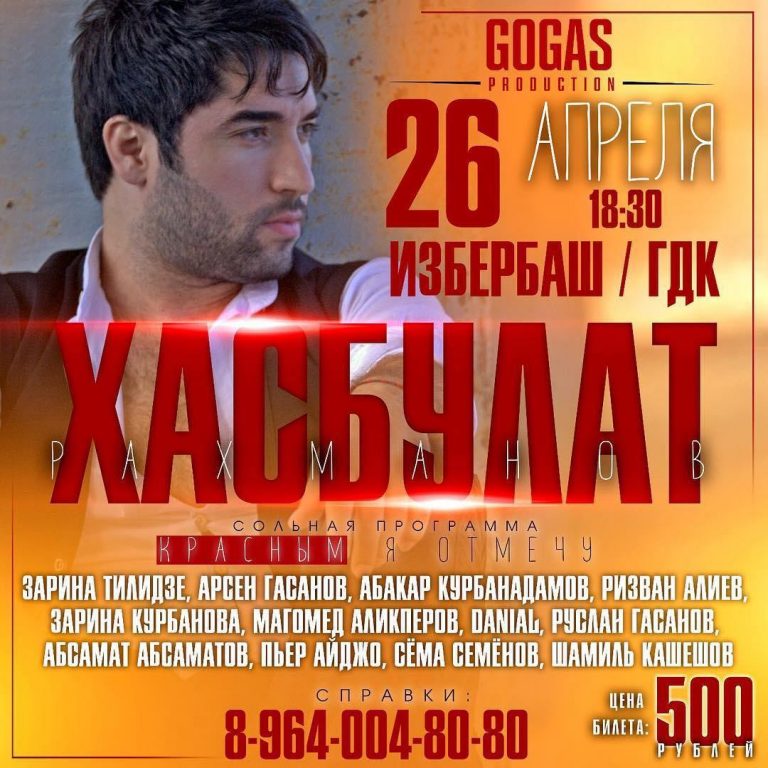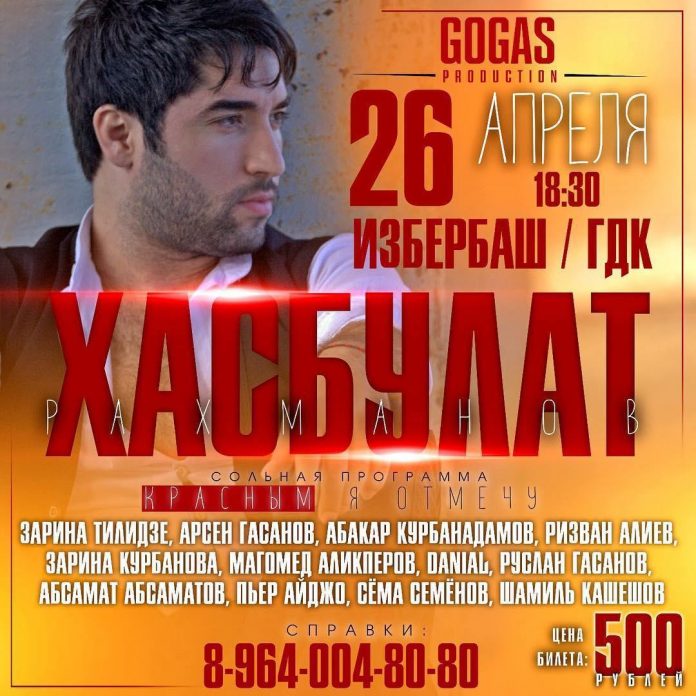 26 April in city ​​of Izberbache a musical concert of a star of the Caucasian stage will take place - Khasbulat Rakhmanovwho will perform with a new solo program - "I will mark in red".
The concert will be attended by popular artists: Zarina Tilidze, Abakar Kurbanadamov, Rizvan Aliyev, Arsen Hasanov, DANIAL, Absamat Absamatov and others.
Including artists of the music publishing house "Zvuk-M": Ruslan Hasanov, Zarina Kurbanova, Magomed Alikperov.
The concert will be held in the City House of Culture. Start in 18.30. Help by phone: 8-964-004-80-80.
For now we are offering you to listen to several tracks of those artists who will present their songs to the guests of the evening of 26 April.