Good news for fans of musical ensemble "IsAria" @ isaria.band - today released a new album of the group - "M Drive"!
The track list includes six instrumental compositions written by Marat Paritov and Islam Zhemukhov, and the album is devoted to the BMW auto club, in the garage of which the band always undergo rehearsals.
"M Drive" is already available for listening and downloading.
Listen and download IsAria album "M Drive"
We decided to talk with the band members and learn more about the basis of IsAria, how their magic music is created and what freedom is ...
"IsAria": Music of Freedom
"Freedom is music for me" -
Islam Zhemukhov, one of the creators of the group and its ideological inspirer.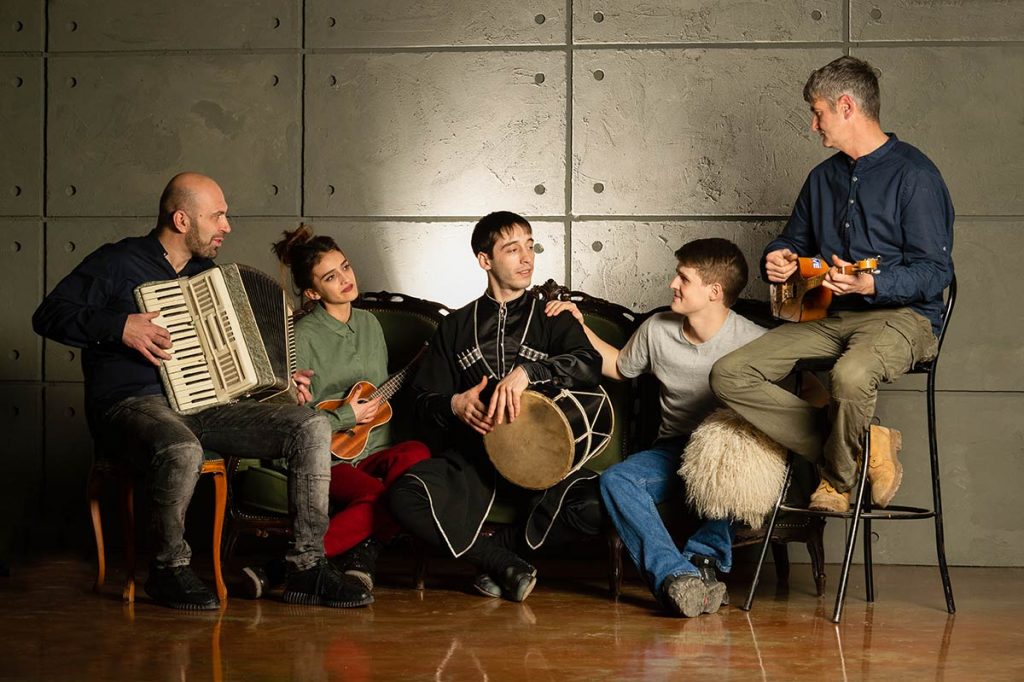 Everyone has ever thought about what "freedom" is and how to feel free. It is important to understand that the concept is purely individual and each has its own freedom. But it is difficult to challenge the fact that in art and creativity, even if only in admiring it, we can find moments of freedom for ourselves. It is the freedom and the unique feeling of flying that the IsAria group gives to its listeners.
And I understand why. The IsAria group was created by members of the BMW Drive M Club. This is a community of those who are obsessed with speed, energy, movement, freedom. It is above their garage and equipped studio, which creates IsAria.
Launched in July 2017, the band has already released their first singles, plans to premiere the album and even finishes writing the second one. And this is just the beginning, the union has big creative plans and, perhaps, soon, they will delight us with a whole series of videos, just like their music - to the point of simple, understandable, but sensual and original, that awakens the listener's imagination.
Currently, the main part of the group IsAria 4 person
Islam Zhemukhov - group leader, panduri;
Marat Paritov - arranger, music producer;
Akhmat Kudaev - drums, dole;
Denis Belykh - shikapshina and cello.
But this is not all who put their heart into the music of the group.
"IsAria is not just a group, it is a trend. The people who take part in the work of the group are actually many times more. This is a flow where everything is mixed so different and in different proportions. Honestly, almost anyone can come to our studio. We will give tools and all the necessary equipment for creativity. Someone leaves, someone remains, but already a lot of people thereby contribute not only to their work, but also to IsAria's music. That is why each track is unique. Each time a new approach, look, and sometimes tools. The main inspirers of IsAria music are Islam and Marat. It was they who began to combine seemingly incompatible styles, " Temirzhan, head of the BMW club of fans - M-Drive, friend and constant companion of the team tells.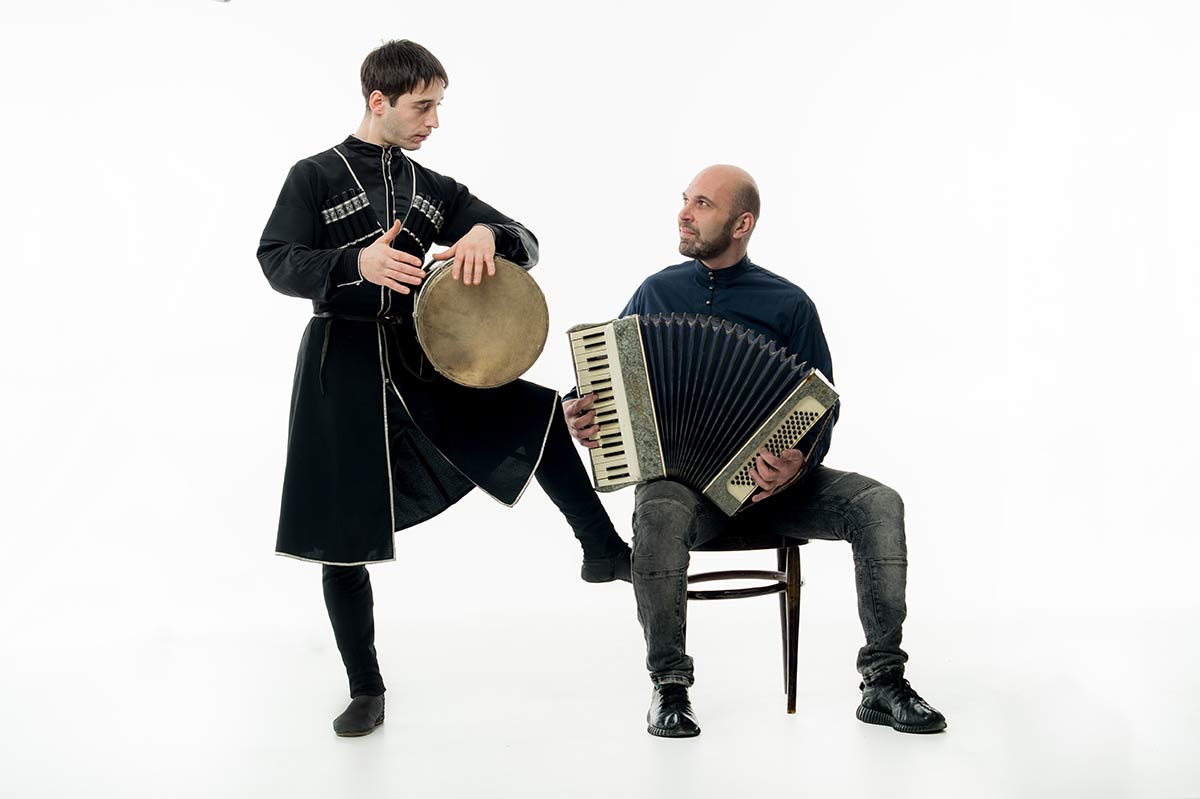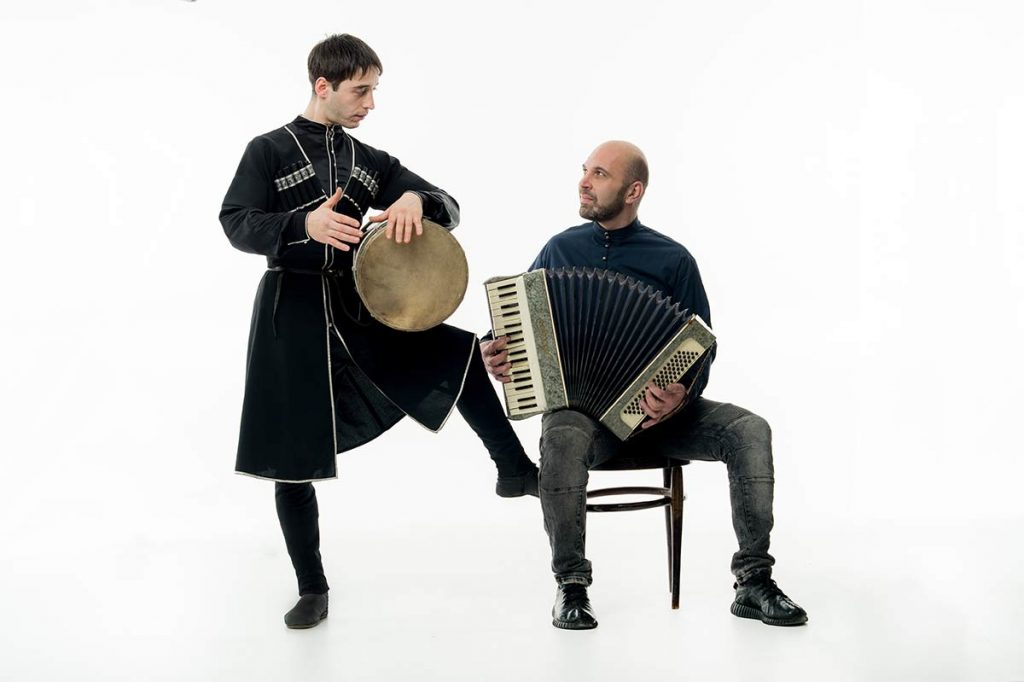 "The main goal of IsAria is to reveal another side of the musical component of this area (the Caucasus - approx. Ed.), Which is unique in many ways. Show its simultaneous authenticity, but at the same time its relevance at the present time. Because in many ways, national music is perceived as something important, traditional and archaic, and our project is much more relevant. Our project is a refreshment of traditional sound. In our work we use a variety of musical instruments. And this mix of traditional musical instruments of the peoples of the Caucasus, classical instruments and electronic component gives such a unique sound, "- Denis Belykh - shikapshina and cello.
Communicating with the group, we sought to find out what this project is for them, what place in life they have.
"My job is that I constantly have to look for talents," - says Akhmat Kudaev- I work with children and always understand their potential. On our first day, I realized that we will succeed. And the project has a great future! IsAria is freedom. It does not describe in words the moment when you play. All problems, worries are disconnected and all. You were born again. The heart itself wants it. This is something new for the Caucasus. It turned out very cool. "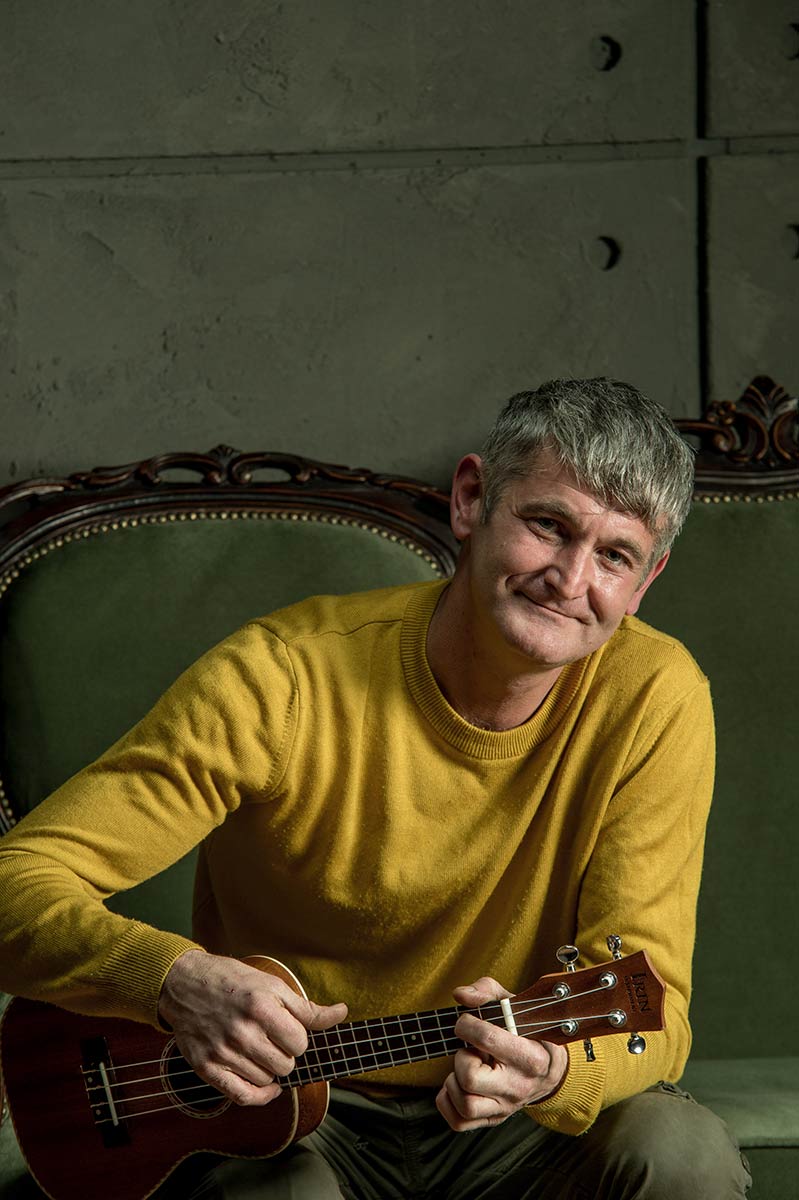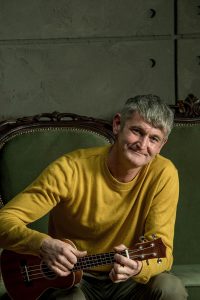 But one of the founders of the group has grandiose plans! And if creating an album and recording clips is often improvisation, then the alternative composition Islam Zhemuhov is cooking now!
"When this music was created, I saw my children in it. I have 5 children and no more for me than they are. I thought that this is what they can play. Darina on pandoori, Asana on bass guitar, Florida on violin, Rusik on drums, Rosochka, too, on something will definitely start. It all came out instantly, in fact. We did not prepare for the release of the album, we did not wait. Yes, there are a few things that have been with me for a long time, but most of it is improvisation. That's how it happened, almost by accident. We only had a dream about the album. One of our first tracks is Kudai. Created on improvisation by Akhmat Kudayev. And dedicated to Mukhtar Kudaev. It is on him that we plan to record a clip. "
"Someone called me, they say:" listen, come, play. " I arrived, improvisation began, and it worked out well. I myself did not expect such a result. And they wrote down Kudai, " says Akhmat Kudaev. "The very first is always a melody. She plays a panduri, a guitar or something else. Then I throw a drum on this track, and then Marat begins to "level" conjure and a track is created. "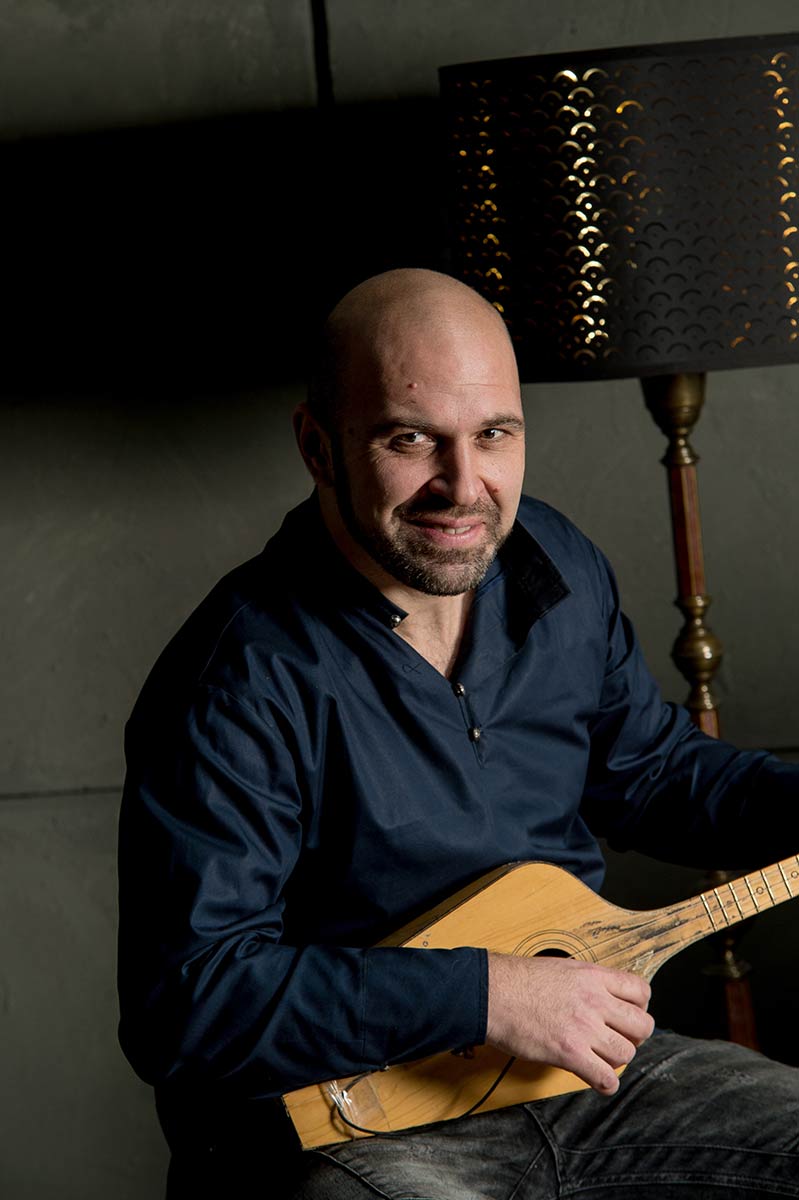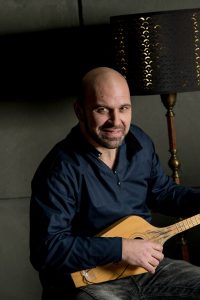 "IsAria is real for me. This is our music, our mood, our game, "- tells the sound producer and one of the creators of the group Marat Paritov. "When we wrote, we didn't think about what we could do. Everything was spontaneous. One, two. Something in the mood, the music reflected him. Everything happened by chance. Yes, Isaria is a current. Well, we sit, we play. Any musician comes in and joins us. Plays and there is already a new sound. Something fresh.
We really want to continue the electronic project, to speak. We are pleased with the result of our work, we do not plan to stop and will always experiment. The main thing is that the work does not stop and the music gives the mood. So that she conveys our mood, sensations, our life, "he continues.
The uniqueness of the band's sounding lies in the organic unity, seemingly practically incompatible music trends, especially considering the conservative musical tradition of the Caucasus. But this is what adds to the music completeness and brightness.
"There is no specific nationality in our music, everyone sees his own in our music. We are talking about such a basic, all-Caucasian musical culture, the motives of which can be traced in our work. I think it makes no sense to divide the Caucasus into nations. If you compare it with Slavic culture, it is completely different. In our music, there is Georgian, Kabardian, and Balkar, and so much more. We don't like to associate ourselves with one nation or ethnic group, this is what separates us and limits us, but culture is basic, something that should unite us "- explains Islam.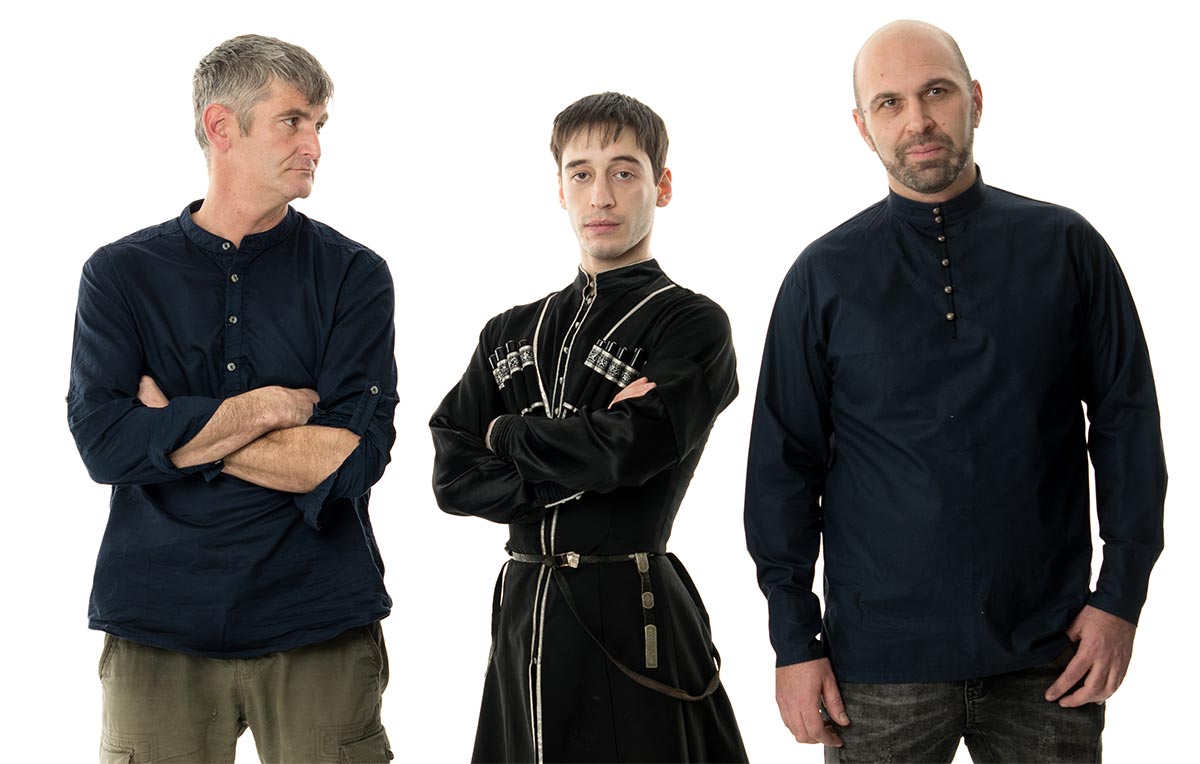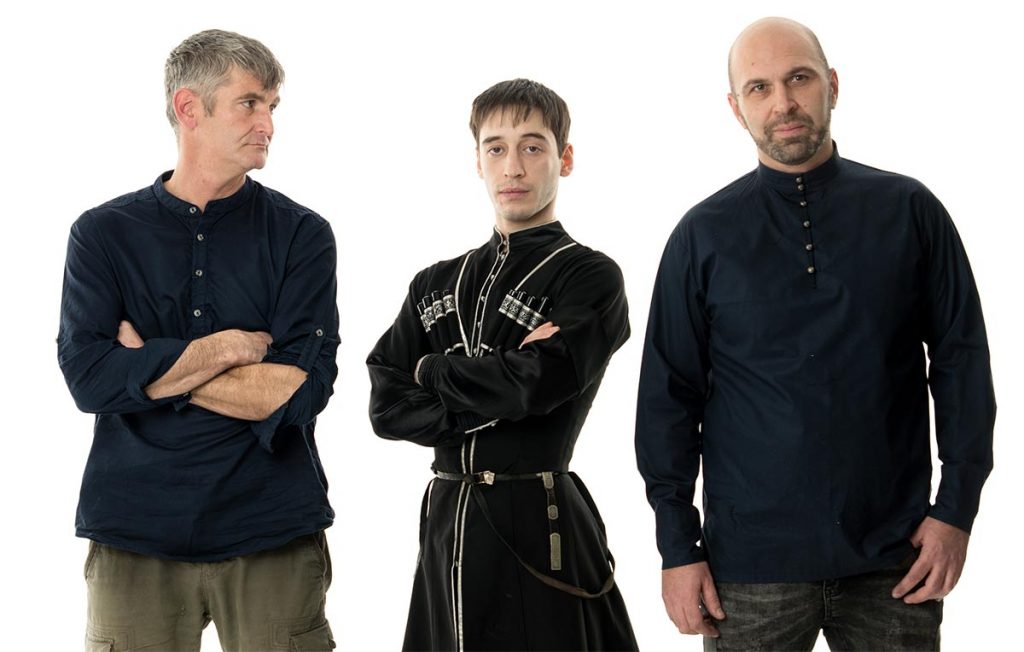 "We are all very different, each came with his own music and together we got something new. With their musical instruments. And nothing was planned. So we do not get stuck in one sound. We always make atmospheric, free music. There is no framework criteria. We are as free as possible. Each leads his own party, but despite this, everything turns out in one harmony and together something new and unique appears.
If the other guys are obsessed with cars and speed, they give them an impulse, then I am driven by music, people's mood, atmosphere. We tried to mix newage, psychill, psytrance and ethnic music and we got a new, free, airy product. We give light thoughts, airy, love, movement, speed, mountains. That's where we go, in the mountains or just going out into the countryside, we try to convey the atmosphere to music. Our community (ed. M-Drive), people, places, events and hobbies - everything is reflected in the music. And then it will be even more interesting "- tells Marat.
Akhmat also shared excerpts from the creative process: "Ideas for tracks come from everywhere. Someone heard something, thought, and if so, or so. They came, played enough. So? Not? Day digested. The next day, everything is different, and so it develops. "
Only people who are truly enthusiastic and obsessed, in the good sense of the word, with their work, can create real masterpieces. And we can guarantee that it is difficult to remain indifferent to the work of the IsAria group.