Meet EP Alina Musieva @alina_musieva_official - "Wild Rose"! It included two tracks: the composition "Isa", written by Marina Aydaeva and "Wild Rose", by Malika Saydulaeva.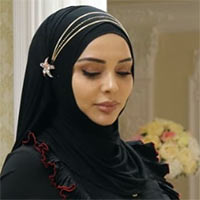 "The songs are completely different. "Isa" is a custom track in which the girl tells about her love for a young man, tells how she met him and fell in love. And the song that gave the title to the album, with beautiful lyrics, but with a completely different story, "explains the performer. - Also, soon I plan to present a new composition. It will be a lyrical song about breaking up. It has already been recorded, so the premiere will take place soon. "
You can listen to Alina Musieva's mini-album "Wild Rose" on all digital platforms and on our website.
Listen and download Alina Musieva's album "Wild Rose"