Astemir Terkulov released an album of songs in the Kabardian language
Meet the novelty - went EP Astemira Terkulova @ astemir.terkulov "Wired ue puezusar"! The track list includes 5 compositions written by the author and composer. Betal Ivanov @betal_ivanov: "Si pschasche dahe" ("My beautiful girlfriend"), "Ne Dahe" ("Beautiful eyes"), "Sybdepsaeunusch" ("I will live with you"), "Ui surret" ("Your image") and "GashchIer Werish "(" My life ").
Listen and download Astemir Terkulov's album "Wired ue puezusar"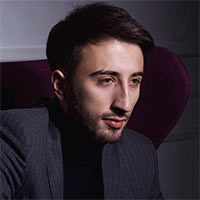 "When working on the album, it took us more time to inspire. It was necessary to "catch" the very moment when the right sound of instruments and the right parts came to mind — the feelings with which it was necessary to perform each song. After all, all these tracks are about love, and this is one of the most important feelings and experiences for every person. Therefore, we decided to record the album in this vein.
Betal is an excellent composer, with a good musical taste, who has created a huge number of hits. Therefore, no doubt arose when I decided to do this project and turned to him. I believe that I was not mistaken with the choice.
The compositions turned out to be excellent, each of them is very close to me, but, perhaps, the last of the recorded ones - "Gashasher Uerrat" I like the most - the arrangement turned out to be unusual compared to the rest, and I really like the verses! " - says Astemir.
The mini-album "Wired u puezusar" is already available for listening and downloading in digital stores.