How a lullaby turned into a song ...
Her new song popular singer Lilia Shaulukhova She dedicated her daughter Hannah, who will be 2 in a month, and all the mothers who are lucky to have daughters.
Listen and download the song "Daughter" by Lilia Shaulukhova
The composition was created exactly a year ago, when Lily, rocking her daughter, every evening sang to her a short song of her own composition. These words, full of tenderness and love, and formed the basis of the future track - became the refrain. To the birthday of the girl was written a song about her. In consequence, Lily decided to slightly alter the track in order to dedicate it to all mothers and daughters.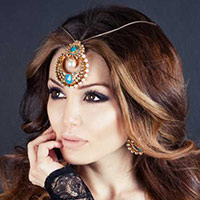 "I would like to wish that children never get sick. The most important thing for us is to see them healthy and smiling. Only after becoming a mother do you begin to understand your mother and other mothers. You become more emotional, caring, constantly thinking about the future of your children. Your life no longer belongs to you - now everything is for them, "says Lilia.
As it was planned, the song "Daughter" will be an excellent musical gift not only for Hannah, but also for all mothers and their daughters. Enjoy your listening!