Now the song "New Year" by Dmitry Yurkov can be downloaded on the Internet
Good news for those who want to regain the New Year mood - the composition came out Dmitry Yurkova "New Year", which he presented along with a funny holiday video on the eve of the holiday itself.
Listen and download Dmitry Yurkov's song "New Year"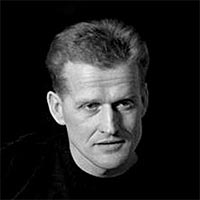 "The song was born spontaneously," says the singer, "of course, we would not have had time to release it immediately, but we managed to perform it live with friends and even with strangers: on the streets, in cafes, shopping centers. Artist Ivan Lazorin and I decided to give everyone a festive mood and positive, dressed up as Santa Claus and Snow Maiden and at the same time filmed a video in which all the heroes of our fun took part! "
Watch the video "New Year" by Dmitry Yurkov