The group "Bakhtavar" transfers salam to the dzhigits and mountain women in its new composition, the words to which he wrote Amrid Kelechiev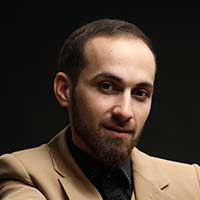 "The idea came after my first patriotic song," Long live the Lezgins, "was released, dedicated to my people. There were a lot of good reviews and requests to perform a song about the Caucasus. It is an honor for me to dedicate a song to this, especially on the theme of brotherhood. I convey salam to all the peoples of the Caucasus! I think that today they are more united than ever. And the whole world rests on the friendship of peoples. Therefore, I wish our fellow countrymen that they always respect and hold on to each other, honor the traditions and customs of their ancestors, "says Amrid Kelechiev.
Lyrics of Bakhtavar's song "All Salam"
Homeland where Dzhigits live my homeland
Where honor and pride are my homeland
Where the mountains are highest, there is my homeland
My motherland
My Caucasus, where the horsemen live, this is my Caucasus
Where honor and pride honor my Caucasus
Where eagles fly above all, my Caucasus is my Caucasus
All Salaam
To all Dzhigits and Mountain women
All Salaam
To all our Caucasian brothers To all Sala
To all who are strong in spirit to you all Salam
Salam to all of you
Proud, our brothers are our sister Proud
Our hearts are full of proud strength
Our mountains our rivers Free
Hey freestyle
My Caucasus, where the horsemen live, this is my Caucasus
Where honor and pride honor my Caucasus
Where eagles fly above all, my Caucasus is my Caucasus