Label "Kavkaz Music" presented the song of Azamat Pheskhov "Saratina" in the Circassian language
Presented a new composition in the Circassian language today Azamat Pheskhov @azamat_pkheshkhov - a single called "Saratina", which tells about the real story of two lovers.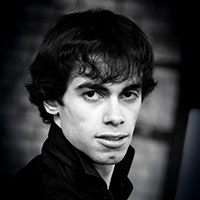 "The text was written by my fellow villager Akhmed Khadzhimustafov," says Azamat, "and the music was written by the legendary composer Aslan Daurov. Unfortunately, both of them have already passed away, but at that time Ahmed wrote these words for his wife Saratina (apparently even before the wedding, since in the song he persuades her to marry him). Now the happy Khadzhimustafov family, headed by grandmother Saratin, lives next door to us.
Knowing this composition since childhood, I decided to record my version of the arrangement. Having learned at the last moment that our other respected artists also have their own version of this track, I could change my mind about releasing my own, but making sure that everyone has a different style of performance, and the lyrics are different, I decided to bring the song to the audience. It is also dear to me because I made the arrangement myself, using the option taken from the 1971 record of the year. The text there is close to the original version. "
Listen and download Azamat Pheskhov's song "Saratina"
Lyrics of Azamat Pheskhov's song "Saratina"
Sypseufinkyym uyrnshem se
We si xnumxepkljepkim uhuhu ue pse
Weaknesses
Si l'aungungyari qizdeguues
Chorus
Xi Saratina wooooh,
Ue si pse si ne wooooh,
Xi gashchNUMX- lash1and psorias zey,
Sesei hu zakue ue ...
Ue se uzi1ham Psori Slack1
Guegha 1erische1her nyphuyesheek1
Dogs ni1y1um situ sykibydefensch
Duneir Shchytykhuk1e Uzpeepages
Psheham sahetu salam kyashshinsch
Wuhuime wi xnumxer wagum easthan
Mashesh1her majeu nyphuhshheheshnsch
Neh Wague Lydher Ue Schygheu Phuez Blanche
Wered Phuezusym and Mack Zeheh
Psaluhyu nyphuek1uem se sakyheh
Dee hegereihair wa nypscnumxohueps
Hyeguel1Gygueshuem Zihuadgyaegeps
I can not live without you
You are the soul for my body
When I can't see you, I miss you
Let's share our love
Prospect:
My Saratina woooo ...
You are my soul wooh….
I devote you all my life
If only you became mine ...
If you will be mine
I can do everything, I will give flowers
I will dance on the water
I will justify you in everything ...
Rise to the clouds
I will draw your name there
I will lower the crescent for you
I will give you the stars
Listen to my song
Choose me from all the grooms
All my relatives are glad to see you
Let's start getting ready for the wedding.