The other day Artur Sargsyan @artur_sarkisyan_official presented a video for the song "Go away." This is a story about the betrayal of love and mental anguish of the protagonist, who breaks off relations and says goodbye to his beloved one.
Today, the song "Go away" appeared on the windows of digital stores, becoming available for listening on the sites.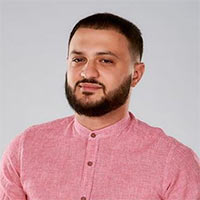 "Unfortunately, love is not always happy. Treason, in my concept, is the point of no return. Therefore, the hero of the track so aggressively breaks all connections.
The song appeared suddenly, I simulated this situation in my head and wrote the words, trying to convey the emotions that a person who has experienced similar experiences. A soulful music picked Bahrom Nazarov.
Thanks to the audience for accepting the new product so warmly! I wish everyone happiness in love! "Says the artist.
Listen to the single "Go away" on all major music services and on our website.