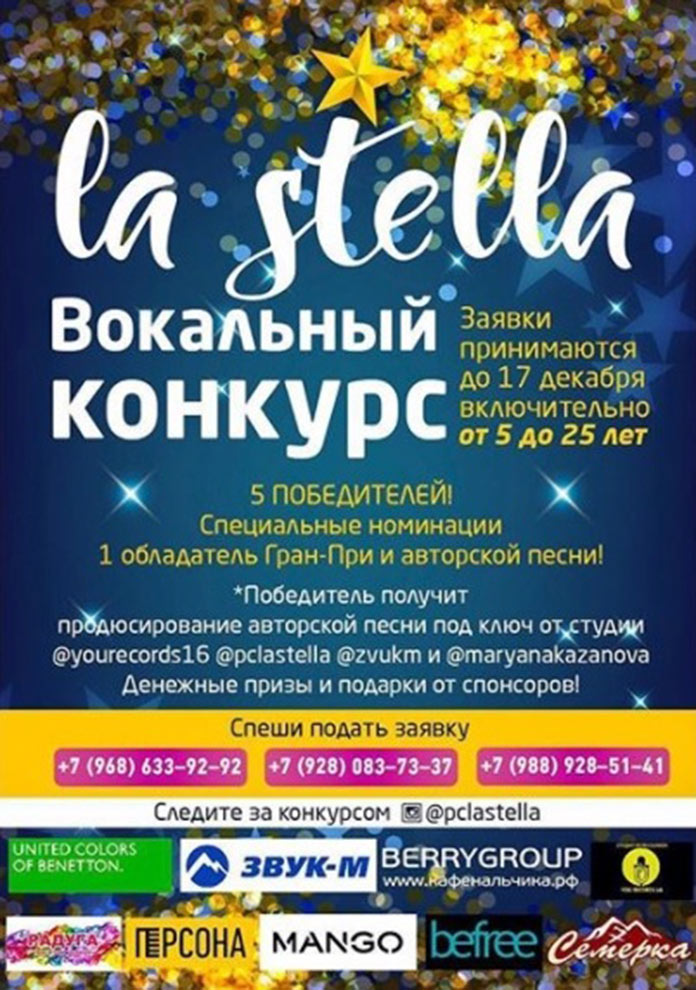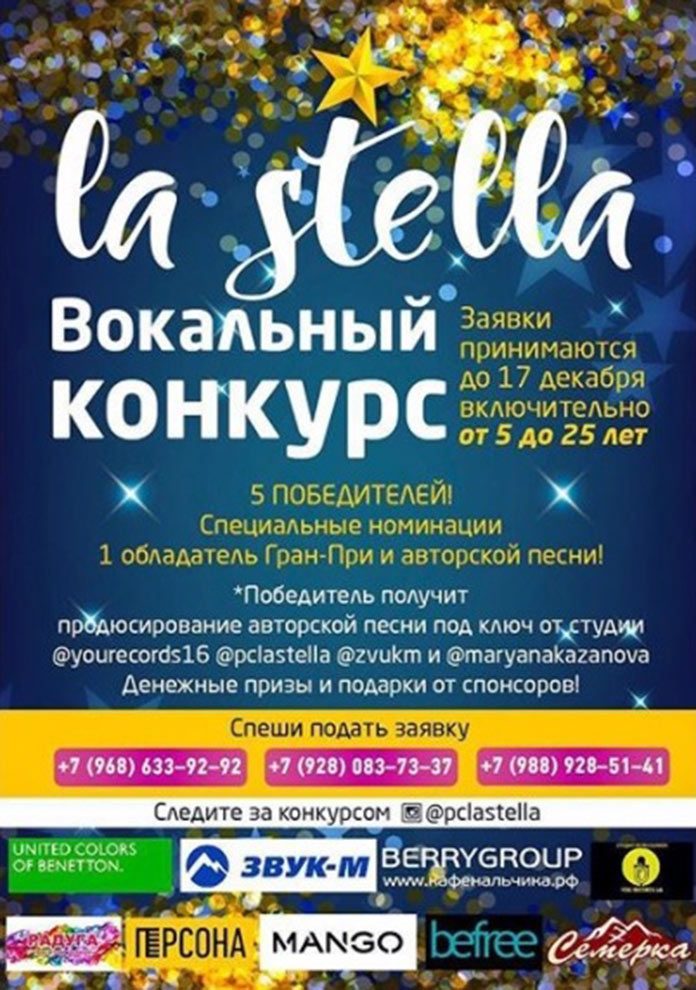 The production center LaStella announces an open vocal competition, one of whose partners is the music publishing house Sound-M. We light new stars together!
Everyone from 5 to 30 years can take part in the competition
To do this, you need to record a cover version of any song, post it on your Instagram page, then mark partners and sponsors under the video, as well as put the hashtag #vocalconcursion. Do not forget to open the page to see your publication.
https://www.instagram.com/p/BchferThxVX/
The second stage of the competition is live listening.
As the organizer of the competition, Mariana Casanova, said, the second stage is a "live" audition:
"We invite everyone who put up a video and decided to participate in the audition contest in order to understand the real possibilities of the contestants and divide them into strong and lightweight categories. Those who do not even get into the notes, we "weed out", but at the first listening there were very few of them. Surprisingly, so far unrealistically talented guys came to us! Yesterday we listened to 45 people, and this is not all!
Third Stage - Final
The third stage will be the qualifying competition, which will determine the finalists. The jury will select 15 the best who will go to the finals and to the gala concert of the competition, where all partners and pop star Sati Casanova will be present.
Fourth stage - presentation of prizes
At the last, fourth stage, the winner will be determined, who will receive 5000 rubles and a song. The rest of the participants will not be left without gifts either - they will receive discounts on classes at the LaStella production center, diplomas and incentive prizes, and the laureates of the first degree will also be awarded with 2000 rubles.
Well, and all will end with a noisy and fun party!
Applications are accepted until December 17 inclusive. Qualifying stages and the final of the competition will be held in the KBGAU city of Nalchik.