Old New Year with Caucasian Stars
Undoubtedly, the celebration of the New Year at home, with friends, is one of the warmest family traditions. But there is another tradition that we are happy to support from year to year - to celebrate the New Year again, but according to the old calendar style. This holiday can be noted in a noisy company of good friends, in an equally pleasant place, with good music!
It is this opportunity that fans of Caucasian pop stars will receive - several festive music concerts have been specially organized for them.
January 13 2019 of the year in Chegem will be a performance of Aslan Tkhakumachev
January 13 will be held in the city of Chegem Aslana Thakumachev. Before the guests will also perform: Azamat Bekov, Aslan Mamiev and others. Help by phone: 8-960-423-37-66.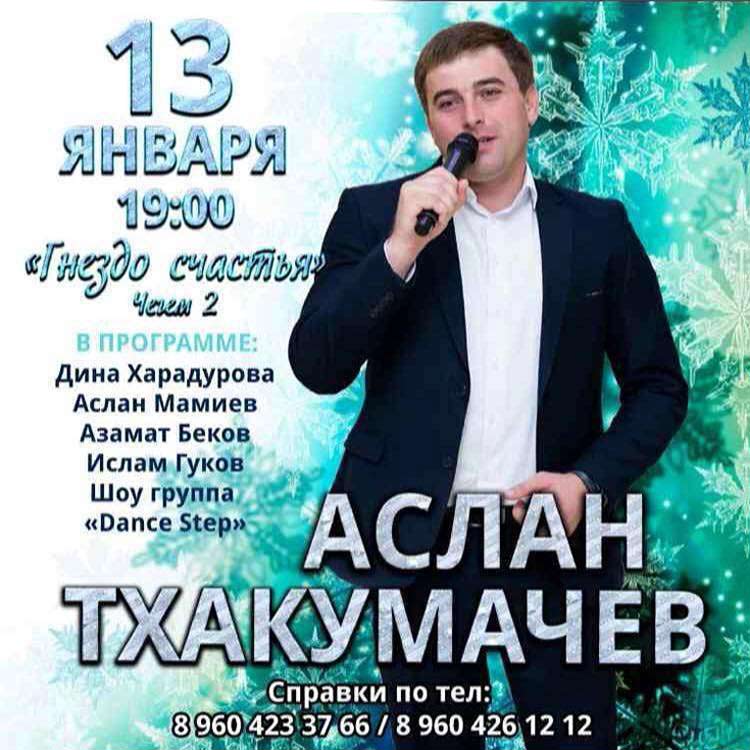 13 January 2019, the concert "Scarlet Sails" will be held in Makhachkala
On the same day, a concert "Scarlet Sails" in Makhachkala. It will be attended by: Khasbulat Rakhmanov, Zarina Tilidze, Irina Alishikhova and other artists. Guests will also find oriental dances, a non-stop disco and various surprises. For more information, call: 93-50-70.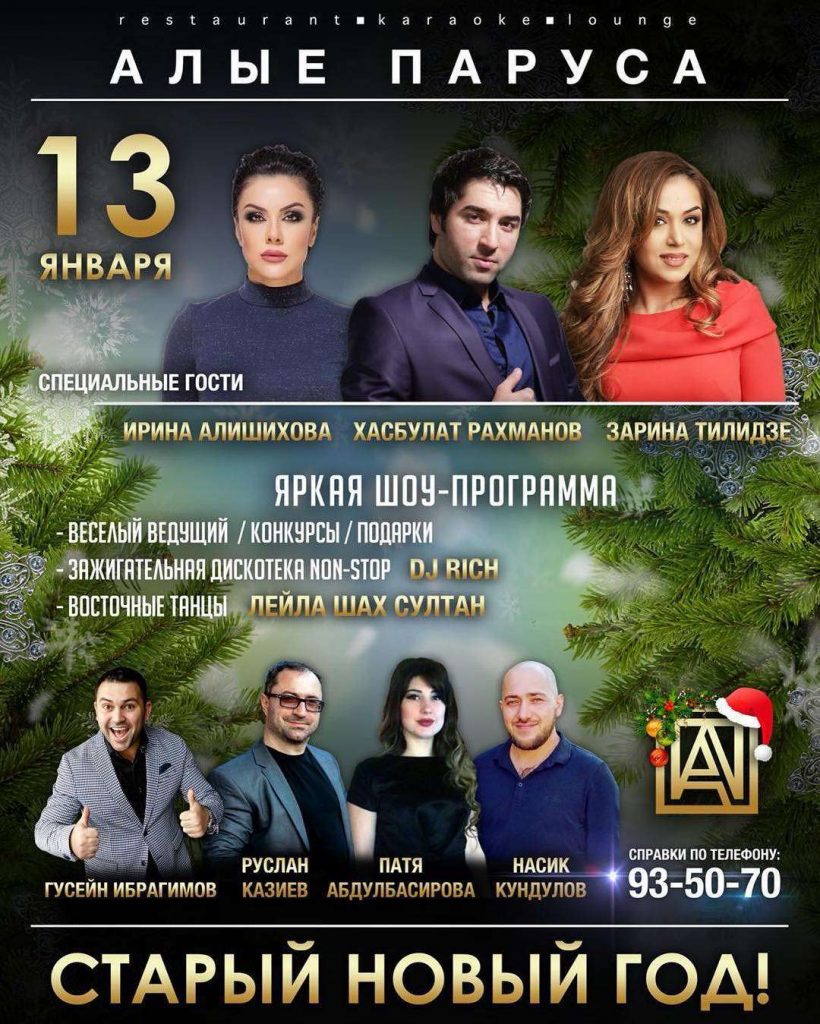 13 January 2019 of the Year in Nalchik will host the concert "Old New Year"
13 January in Nalchik will host a concert called "Old New Year." For the guests of the evening will perform a popular singer Azamat Tsavkilov and other famous artists. Spectators are waiting for funny jokes and good mood! Order tickets by phone: 8-962-652-82-88.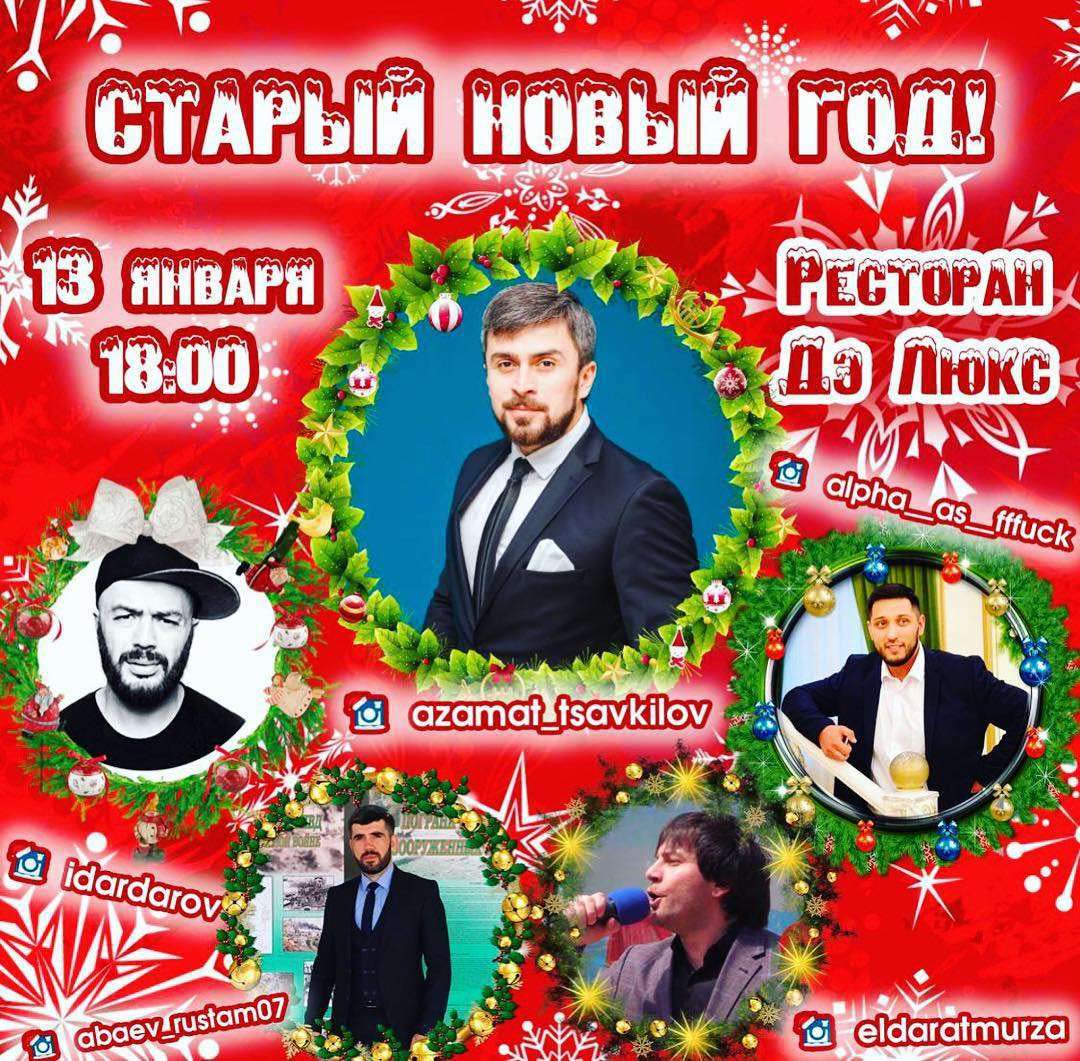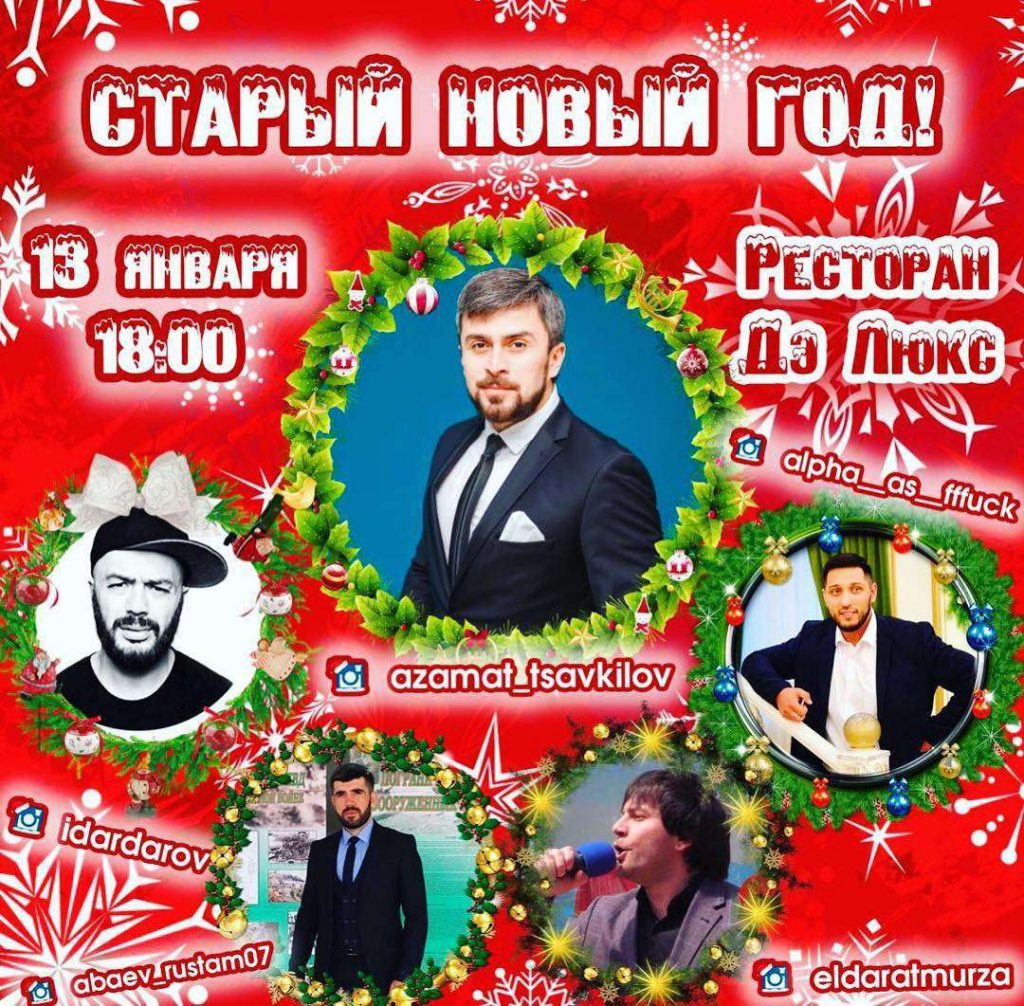 We wish you happy holidays and a happy old New Year!