From 21 to 30, the Generation NEXT International Festival of Creative Youth was held in Sochi, where talented guys from 4 to 18 years had the opportunity to plunge into the world of show business: to perform on stage with popular artists, to take part in classes of renowned teachers, and make new friends and just have a great time!
Actress of the music publishing house "Zvuk-M" Stasjawho recently presented your debut track "The Enemy in My Head", also became a participant of the festival.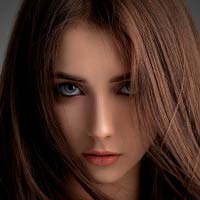 Stasja: "I am glad that I got on the" Generation NEXT "! I liked the bright and energetic atmosphere, which subsequently gave me an incentive for further creative work. Stars such as Nikita Zlatoust, Timofey Sushin, composer Rybnikov conducted master classes with us at the festival. The classes were informative and fascinating. I learned a lot of interesting and new things from them. Every evening famous artists performed for us, among them: "Open Kids", RADIOKIDSFM, Artem Pivovarov, Artik & Asti, who gave us a good mood and a lot of positive emotions! ".
At the end of the festival, Stasja and her mentor - teacher Olga Savina received a Letter of Appreciation from the Plenipotentiary Representative of the President of Russia in the North Caucasus Federal District Alexander Matovnikov.
"I experienced an unforgettable joy and a feeling of euphoria! Feelings overwhelmed me. I would like to say a big thank you to the organizers of the festival for that project, and also to thank Rashid Temispov, Minister of Culture Ramazan Khamidovich Borokov, director of the Cherkessk music school No. 1, Leila Musovna Bratova, and vocal teacher Olga Nikolaevna Savin for the opportunity to speak with the Karachay-Cherkess Republic . The generation of NEXT 2019 gave me many amazing, joyful days, experience and confidence in my creative future! " - says Stasja.