The song "Abyg GIvazhkva" was released in the Abaza language
New composition in the Abaza language performed by Sultan Laguchev @sultan_laguch - "Abyg GIvazhkva" ("Yellow Leaves") is written on the verses of the famous Abaza poet Kerim Mkhtse and the music of the composer Vladimir Chikatuev.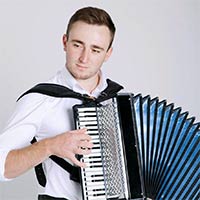 "This is a sad song about love, the fire of which died out, and its traces were hidden by yellow leaves brought by the cold autumn wind. As a child, I heard this song performed by the Abazinka group and since then I dreamed of performing it, "comments the singer.
Lyrics of Sultan Laguchev's song "Abyg gIvazhkva"
Adzin Yglayin Yglaklaplahit
Abyg Glvazhkva, Abyg Glvazhkva
Jählägyrgwahitl hla hlymglvashchva
Svirgyahv ashta madzakva
Hlanaglvysua hlkyt auramla
Yvzglaspshuaya Hyama Hyama
Was kvaychlakva
Yvzglaspshuaya Hyama Hyama
Was kvaychlakva
Bhaa glabjahua sa prodargvygun
Tslikhova zmaua abzibara
Pseyspa Hyhyn Amtsa Phara
Ahty hlzigladzatl hlara
Dghaam kwancha dghaam capture
Yynglamgahua aby kyahvkva
Anasip Khara
Yynglamgahua aby kyahvkva
Anasip Khara
Hovlapyn hata sglayyn sryla
Abyg Glvazhkva, Abyg Glvazhkva
Izzy aglapyn amglvashchva
Ygvmachlua exiled Yizbaua
Bara baklvma khaarachl
Uzyr uzyrhyua kyrlu bzhyla sahahla yglatslirua
Uzyr uzyrhyua kyrlu bzhyla sahahla yglatslirua