Yesterday, Crocus City Hall in Moscow hosted the XNUMXth annual ZHARA Music Awards, a bright show featuring some of the most popular artists and hitmakers of the year
Traditionally, the event began with the red carpet, after which the guests of the evening were treated to performances by stars and an awards ceremony. The winners in the music award nominations were selected by open voting based on the results of 2021.
Thus, Dima Bilan was recognized as the singer of the year, Marie Kraimbreri was recognized as the singer, Artik and Asti were recognized as the group of the year, and Mot and Joni with the composition "Lilies" were recognized as the collaboration. The song of the year was "Bird" by HammAli & Navai, and the album of the year was "Vinyl #2" by Sievert. (The full list of winners is already online).
A pleasant surprise awaited fans of creativity this evening Sultan Laguchev - acclaimed hit performer "Bitter taste" received an award in the nomination "Choice of VK Music"!
The award was presented to the winner by the director of VK music and event projects, Konstantin Sidorkov. "Today I am here to award a truly national artist. An artist who gains hundreds of millions of streams on VKontakte and on other platforms, and an artist from whom many pluck their voices in karaoke ... ", Konstantin introduced the performer.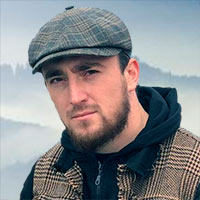 "I am extremely pleased! Thanks to VK, thanks to all of Russia, thanks to all the listeners for supporting us," Sultan thanked, "we love Russia, we love the people of Russia and Russia forward!"
Well, after receiving the award, the audience, together with the artist, sang the chorus of the hit "Bitter Taste".
We sincerely congratulate the Sultan on his victory and wish him new musical success!
And we remind readers that you can already watch the full version of ZHARA Music Awards 2022 online.