Sultan Laguchev in the Forbes ranking
The Russian Forbes presented the long list of the annual rating "0 to 30", which included those
who, by the age of 30, gained recognition in the professional community and became known on
national or more global level.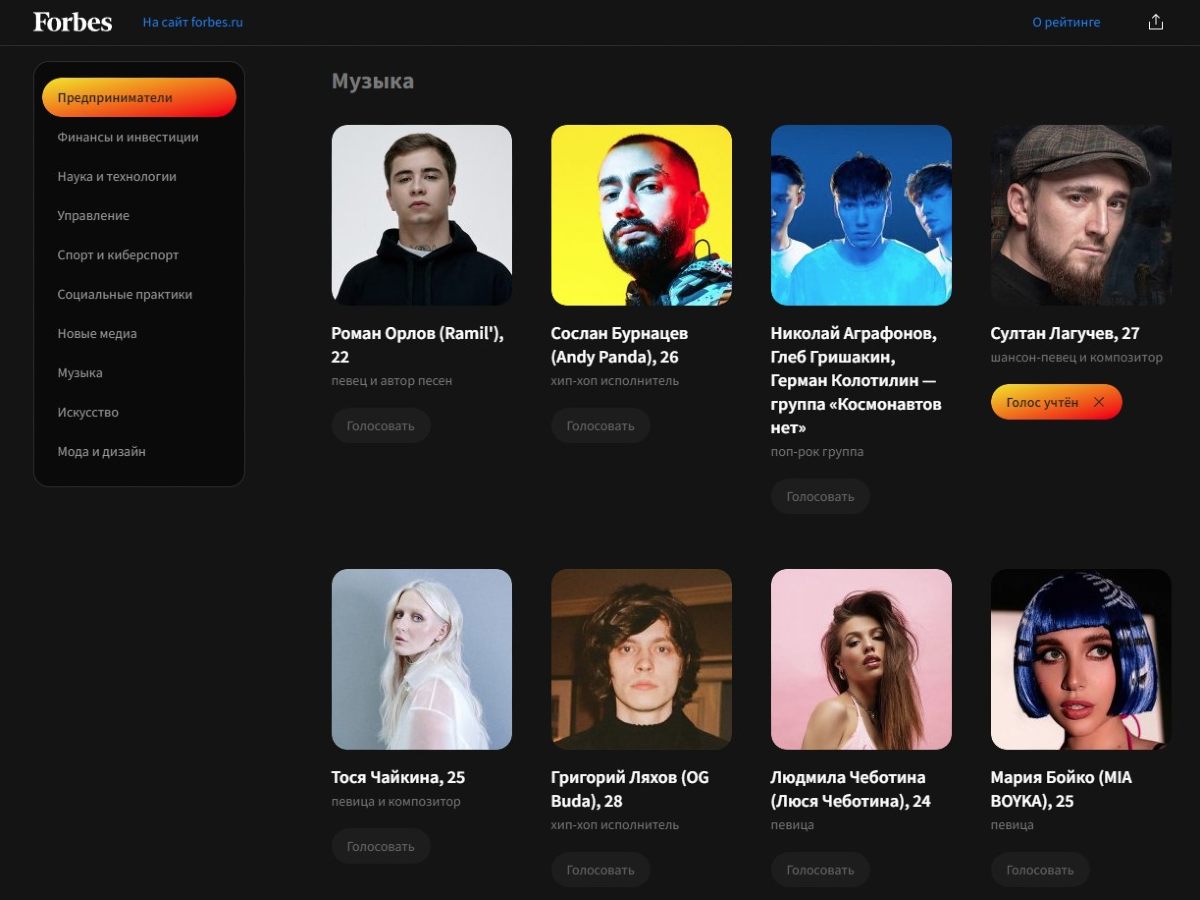 The list of the nomination "Music" this year also includes a famous Caucasian performer
Sultan Laguchev, whose hit "Bitter taste", which blew up the charts in 2021, still does not lose
its relevance. With each new composition, the artist becomes more and more successful, although he himself treats all-Russian fame with modesty.
Also in the list of nomination "Music" were Ramil', Andy Panda, OG Buda, Pharaoh, Tosya
Chaikina, MIA BOYKA, Lucy Chebotina and others.
An active vote is now underway, the results of which Forbes will sum up in June 2022.
You too can take part and support the star of the Caucasus. Cast your vote for
Sultan Laguchev can be found here: https://30-under-30.forbes.ru