"Chanson TV" and "Radio Your Wave" with the participation of Sultan Laguchev present the famous musical show "A Winter Tale for Adults"
In 2022, the main musical festival will take place for the sixth time. Even more fabulous mood and positive emotions on the eve of the New Year. The event will take place on November 30, beginning at 20:00′.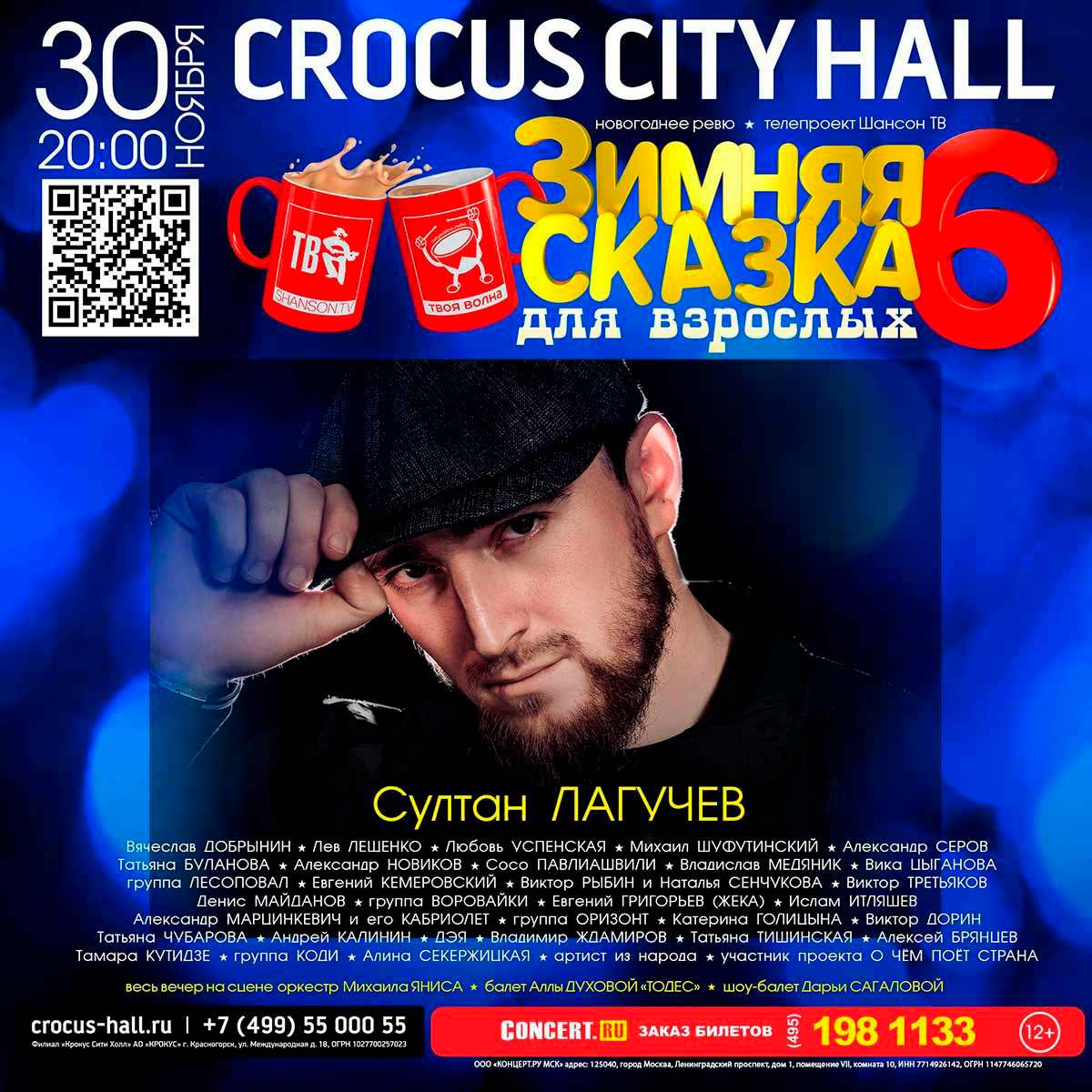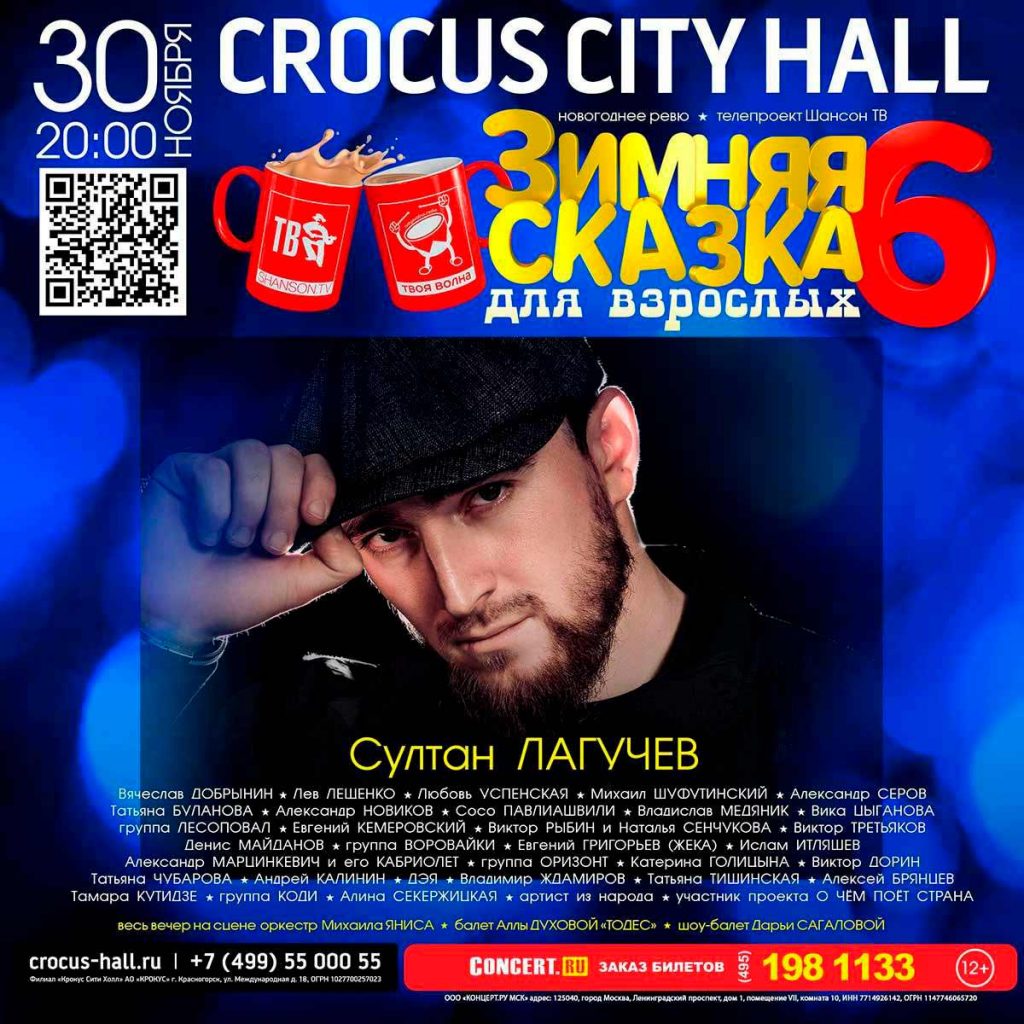 Traditionally on stage - ALL STARS SHANSON TV ...
Among the participants of the festive concert: Islam ITLYASHEV, Vyacheslav DOBRYNIN, Lev LESCHENKO, Lyubov USPENSKAYA, Mikhail SHUFUTSKY, Alexander SEROV, Tatyana BULANOVA, Alexander NOVIKOV, Soso PAVLIASHVILI, Vladislav MEDIANIK, Vika TSYGANOVA, Evgeny KEMEROVSKY, Victor RYBIN and Natalia SENCHUKOVA, Victor TRETYAKOV, Denis MAIDANOV, VOROVAIKI group, Evgeny GRIGORIEV (ZHEKA), Sultan LAGUCHEV, Alexander MARTSINKEVICH and his CABRIOLET, ORIZONT them. Oleg MILSHTEINA, Katerina GOLITSYNA, Victor DORIN, Tatyana CHUBAROVA, Andrey KALININ, DAYA, Vladimir ZHDAMIROV, Tatyana Tishinskaya, Alexei BRYANTSEV, Tamara KUTIDZE, KODI group, artist from the people, participant in the project WHAT THE COUNTRY IS SINGING ABOUT, Mikhail YANIS orchestra, ballet Alla DUKHOVA - TODES, Daria SAGALOVA's show-ballet and many others - the list of artists is constantly growing. Follow our announcements!
The premiere of the full television version of the grandiose show is on New Year's Eve on the air of Chanson TV and RADIO YOUR WAVE.
You can buy tickets for the concert here: https://www.concert.ru/kontserty/zimnaya-skazka/30-11-2022-20-00/
Playlist of all videos of Sultan Laguchev (26 video clips)