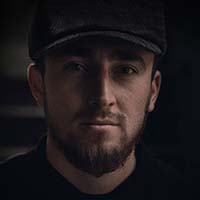 Name: Laguchev Sultan Shamelevich
Date of Birth: 25 February 1995 city
Place of Birth: aul Kubina (Abaza district, KChR)
Education: higher (legal)
Musical education: no
Start a music career: November 2019, XNUMX
Singles: "Hooligan", "Bitter taste", "Turkish Sultan", "Altyn Kibik", We are Abaza "and others.
Life motto: "Gas to the floor!"
Sultan Laguchev: "Music for me is a thrill!"
Sultan Laguchev's video clips
Sultan Laguchev's official pages on social networks
Biography of Sultan Laguchev
Laguchev Sultan Shamelevich was born on February 25, 1995 in the village of Kubina, Abaza region of the Karachay-Cherkess Republic.
At the age of 17, Sultan became interested in playing the national harmonica. And in 2012 he even took part in the Festival of Abaza music in memory of Zulia Yerizheva, where he took third place.
Until the age of 20, the future artist was actively involved in professional football. Then he was faced with a choice between music and sports. And he preferred the former. True, working on vocals was more difficult for Sultan than playing a musical instrument, but already in 2014 he began performing at various events both as an accordion player and as a performer.
The young man did not receive a musical education, but he graduated from the North Caucasus State Humanitarian and Technological Academy in Cherkessk, having studied to be a lawyer.
Nevertheless, the Sultan continued to develop in the music field and in 2019 signed contracts with the music publishing house "Zvuk-M" and the ethnic music label "Kavkaz Music". At the same time, the debut single of the performer in the Abaza language was released - "Ba'apl bara" ("You are somewhere").
Also in 2019, after the release of several more compositions, the artist presented the EP "YachIvyya sa yyschpush" ("What should I do").
But he brought wide popularity to the Sultan recorded remake of the folk song "We are Abaza!", who also got into the rotation of the Foreign Currency program of the American radio station KFAI.
At the beginning of 2020, the artist presented the author's song "I'm reaching for you", and - second EP - "Khlybyzshva" ("Our language)
After it came out composition "Turkish Sultan".
January 20 2021 years the song and video "Bitter taste" were released, which gave the performer a resounding success. The clip got into the rotation of the MUZ-TV channel, and the track soared to the top of many charts.
A month later, another hit was released - Sultan Laguchev recorded a joint track with Islam Itlyashev - "Hooligan"... The artists presented a song and a video for it.
Now Sultan Laguchev is on a tour of the cities of Russia - together with Islam Itlyashev, they give concerts in cities from Moscow to Kazan.
Articles about Sultan Laguchev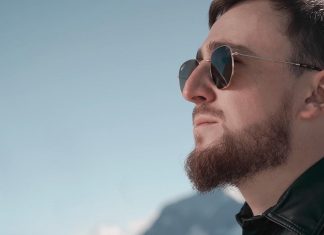 Autumn novelty from Sultan Laguchev - the clip "Autumn misses", released on October 5, has already gained more than 1160000 views, and also got into the "Trending" section on YouTube