An insightful and warm composition about maternal love was presented today Ruslana Sobieva @ ruslana.sobieva и Zarina Bugaeva @ zarina.bugaeva - A popular duet introduced a song called "Son", which causes tears of tenderness in the eyes of mothers.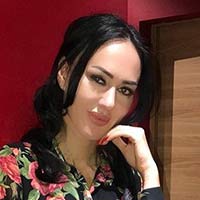 "This song is a birthday present for one wonderful boy with an unusual name Markhat, - says the author and performer Ruslana Sobieva, - his mother asked me to write a song that she would dedicate to him, and in which all her love would be expressed. Like all mothers, she is madly in love with her son. I tried to reflect this in the composition, and I am very grateful to her for the fact that in the end such a warm and tender song appeared. I myself did not expect that it would be possible to write this. Probably, in the depths of my soul, those tender words that I will say to my children in the future have already matured.
On the day of the premiere, I wish all mothers maternal happiness. And I congratulate those to whom God gave this miracle, and this is actually a miracle - to be a mother and feel this cosmic love. Let the children be healthy, families strong, and mothers beautiful and loved! "
The singers are thinking about making a video for a new composition, revealing in the plot the main meaning of the female destiny ...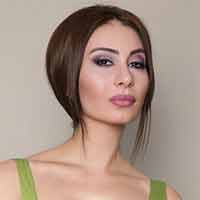 "The mission of a woman on earth is to give life. Until you experience this yourself, it's hard to even imagine and describe the happiness of motherhood. But Ruslana picked up such wonderful words that when we perform this composition, the women in the audience cry through smiles. It doesn't matter whether you have a son or a daughter, the joy of motherhood is equally deep. And we tried to convey these emotions in the song.
I want to wish those women who have not yet experienced this happiness, be sure to experience it, and all mothers - health and many years! " - says Zarina Bugaeva.
You can already listen to a new duet song on all digital platforms and on our website.
Listen and download the song of Ruslana Sobieva and Zarina Bugaeva "Son"
Lyrics of Ruslana Sobieva and Zarina Bugaeva "Son"
Tenderness full dawn
I smiled back.
You grow so fast, wait.
Let me enjoy you.
The thread between us is strong
Time runs like a river.
You will become my wall.
I will be proud of you.
Thank God for everything.
You are my continuation.
I take care of your peace.
My angel.
Mom's son
May your path be bright.
Mom's son.
Be the happiest.
Mom's son.
There is so much warmth in the heart.
Mom's son.
How I lived without you.
Soon you will become big
Just please do not rush.
My light in the window, dear.
I do not fall in love with you.
My little man
You are the most important forever.
Too spoiling you
Handles kisses, loving.
Thank god for everything
You are my continuation
I take care of your peace
My native