Tamara Garibova became one of the students of the Drobysh school
The composer and producer Viktor Drobysh presented a new project within his Production Center - "Show Business School", which will help talented performers to understand all the intricacies of show business: from creating your own project to its monetization.
Talented guys from all over the world learn at the School how to become a star and start making money on it. They will be helped in this by "star mentors" - popular Russian artists who will share their own secrets of success. Among them are Viktor Drobysh himself, as well as Valeria, Stas Piekha, Domenik Joker, Iosif Prigogine, Roman Emilyanov and many others.
Actress of the music publishing house "Zvuk-M" Tamara Garibova also became one of the students of the Drobysh School! Now the talented girl has training and the prospect of signing a contract with the Producer Center.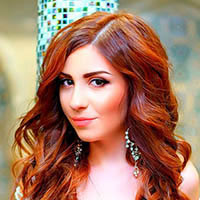 "I am incredibly happy about these changes! The School of Show Business provides an opportunity to express yourself and opens the way to Russian show business. Many thanks to Viktor Yakovlevich and his entire team for this! I even specially wrote a song about this project - "Star Formula" and posted it on social networks. I believe that such a formula exists and soon it will be revealed to us! "Tamara shared.
Having released a new track, the singer also launched #Formstar_star flashmob on social networks, inviting subscribers to share their secrets of success, the most interesting of which she promised to publish on her page.