We continue to talk about how artists entertain themselves during the period of self-isolation
Singer and model Tamara Garibova @tamara_garibova_official_page_ decided not to waste time in vain and devote time to creative projects.
Recently, she presented a new track - "Wine". The author's song is dedicated to the theme of nightlife, parties and, of course, love. You can listen to the composition at all major music venues.
The singer told about her future plans and creative development in an interview for Successful People magazine @successful_ludi.
"It was an interesting conversation. I gladly shared my thoughts with the readers and I hope that my experience will be useful to them, "the singer stressed.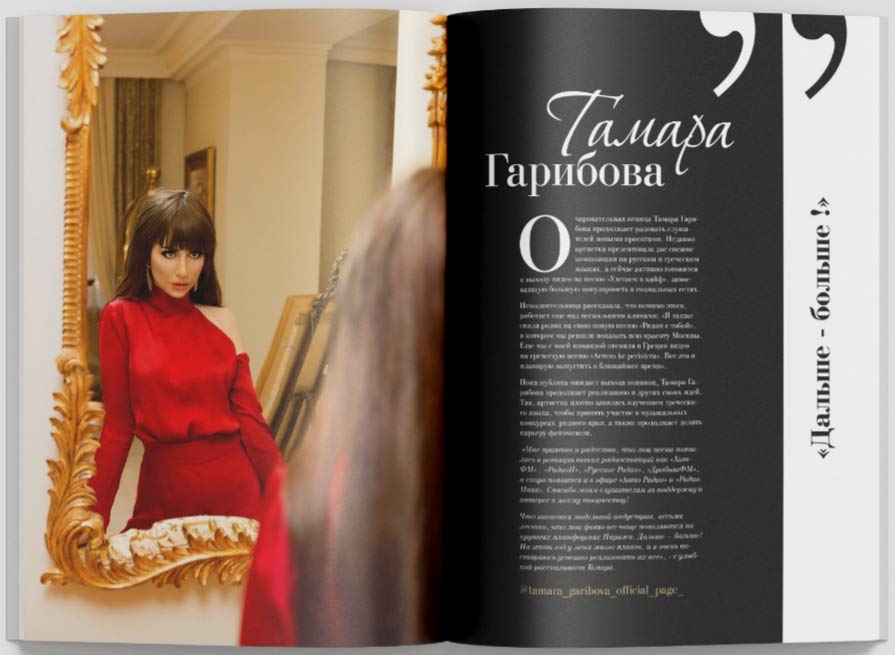 And recently, Tamara showed subscribers in the accounts of her social networks a new photo session made at home. Together with a photographer from Moscow, they organized a video shooting ...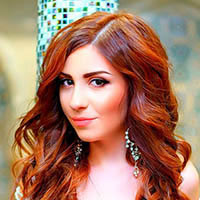 "Sitting at home, thinking about new projects, I came across an account of Daria Makarova @photomaak and found out that she is currently conducting online filming. I was very interested in this, I wrote to her and offered to do not just a home photo shoot, but a photo in a format no worse than for Vogue. Now technology gives us this opportunity and it's cool! We immediately got excited about the idea and started preparing. I picked up several images, my friend Kristina Saakova @kristina__make_up made me a cool make up and we started the process. To do this, I needed a selfie stick on a tripod and a selfie lamp. The result exceeded our expectations! The pictures reminded us of film photographs, because before it was the film that removed the covers of glossy magazines. These photos are timeless. And we got exactly such stylish magazine pictures.
I enjoy using my free time for creativity. We are now planning a few more shootings. This is a great opportunity to keep yourself occupied in "quarantine". In addition, I continue to work on new songs, I'm really looking forward to going to the studio and recording them. Now the main thing is not to lose heart and stay calm. I want to wish everyone to be healthy, positive and not lose heart. Always and in everything you can find something good. Most importantly, now we can devote time to our family and friends, "says Tamara.