Why wallpaper in the children's room was painted with poems, who cut the coveted Barbie doll, and to whom all his childhood imitated Tamara Garibova?
The singer spoke about her intolerable character and what inspired her to go on stage ...
Fans know Tamara Garibova as a charming, talented singer and a successful model, in whose box there are many awards from various competitions. But would Tamara be the one who is now, if the girl who had always been an example and ideal for her had not lived right in her house right through the wall? Name is this girl Galina. And today, on her birthday, Tamara decided to tell us about her relationship with her sister, who largely determined her path ...
- Tamara, how did your sister's example influence your choice of profession?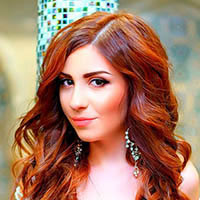 - I'll start, perhaps, with the fact that since childhood I have always wanted to be like Galya. I imitated her in everything! Up to the point that she bought and wore the same things as hers. And if I didn't succeed, I just fell into hysterics, shouted "give it to me!" and thus became the owner of what she wanted, because the adults walked with me, pampered me and forced her to give me her things. I remember how she was angry, asking: "You don't have your own taste?", "Why are you repeating everything after me?" And I always didn't need this or that thing so much as I wanted more to have something from it ...
Therefore, seeing her talents, and Galya has a lot of them, I also wanted to be like her. My sister went to music school, and when my grandfather and I went to pick her up after class, I sat waiting and listening to her play. It was magical. Therefore, I also entered the music college with time. Galya always helped me learn, sat down next to me, played me her own melodies, told me some elements. Dad, of course, also helped a lot, but my sister made a huge contribution to my "relationship with music." For which I am very grateful, because then it was pop activity that became a significant part of my life.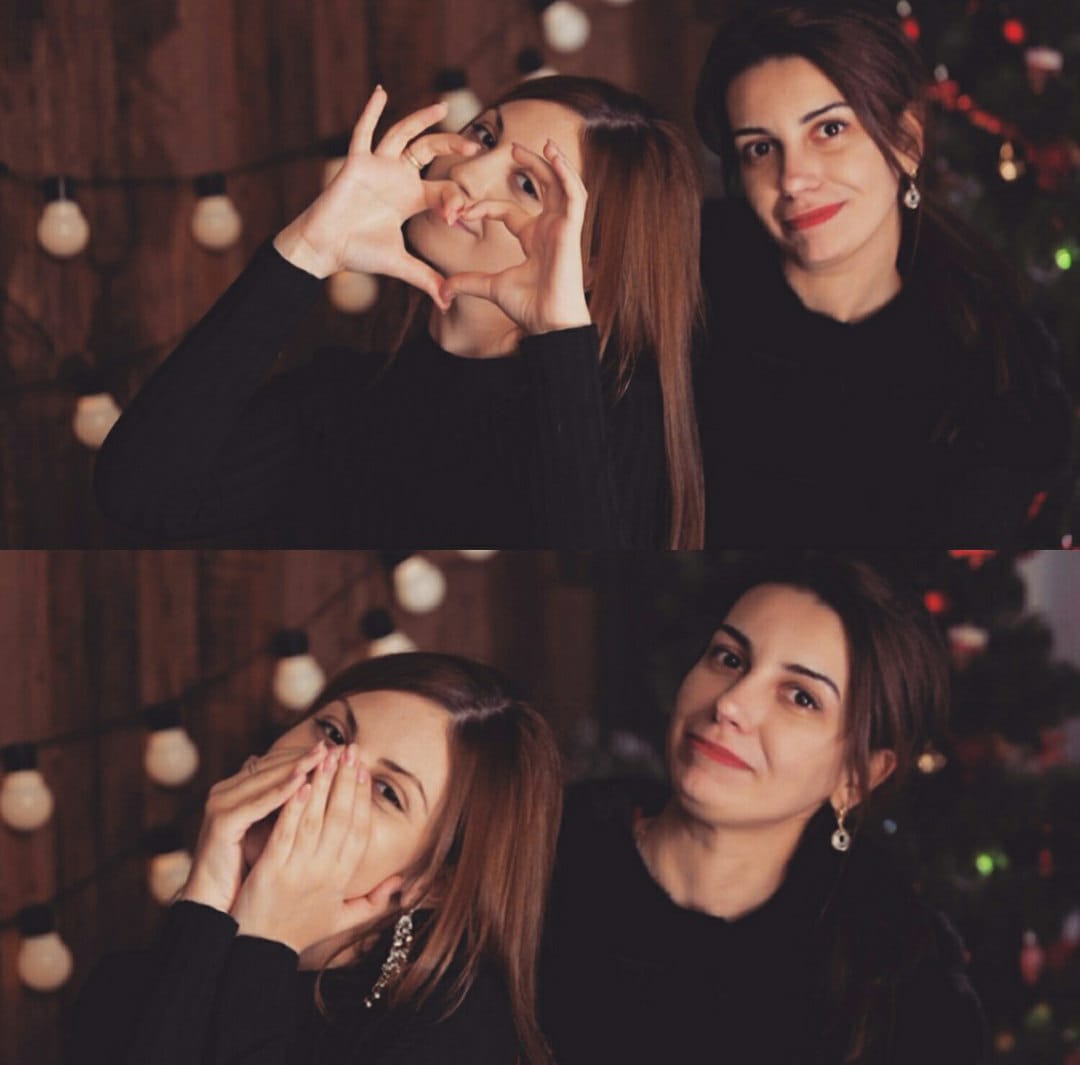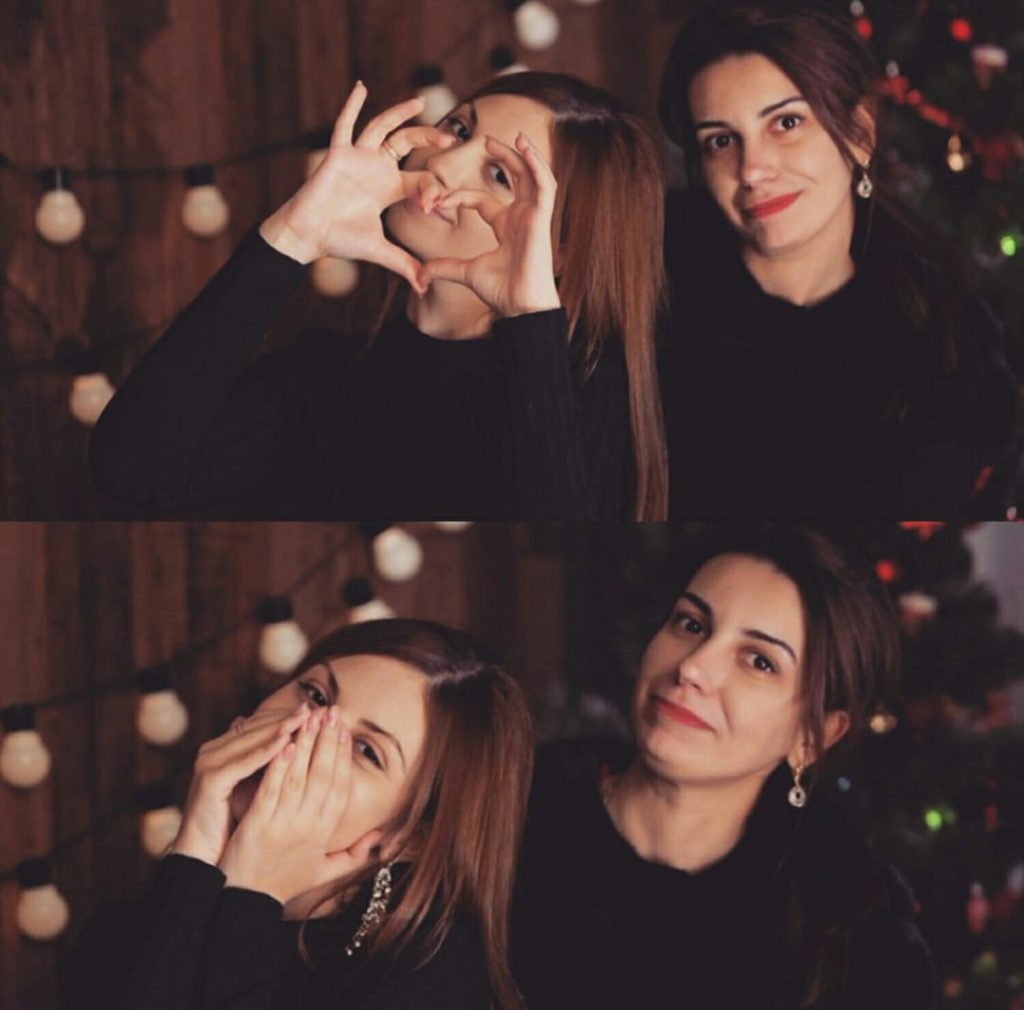 - And participation in beauty contests is also a desire to "catch up" with your sister?
- Certainly. Galya is amazingly beautiful! This is inspiring. I have always wanted to be not just like her, but in general to be her! I believe that if me this year recognized as "Fashion Model of Russia 20018"then she deserves the title of "Miss Universe", no less.
In addition, it is a full-fledged personality, both externally and internally. And I learn a lot from her. She is immensely talented! I remember when she was a teenager she was fond of writing poetry. And then in her room all the walls, right on the wallpaper were painted rhymed lines! She put her works to music, wrote songs, played and performed them. She graduated from school and medical academy with gold medals. Now he is working as a dentist, deputy chief physician at the Dental Clinic in Mineralnye Vody. I consider her very successful and I especially respect her diligence, that she achieves everything herself. With the help of the Most High.
It is actually happiness to have such an example before your eyes! Galya supports me in everything, I can share any secrets with her. Her support is very important to me.
- Yes, to have such a relationship is very valuable. Can you now remember and tell some funny childhood story related to both of you?
- We have a lot of memories from childhood. But there is one episode that we always remember with tears and laughter….
Galya dreamed about Barbie. And now, when I was 5 years old, and she wasn't much more, her mother brought her a real Barbie from Greece, expensive, in a large package. Of course, my sister's joy simply had no limits! But since the members of our large family are very thrifty, she was allowed to play with a doll without getting it out of the box. It looked ridiculous, because the toy in the package is not particularly play. Therefore, Galya just got out a doll, sat looking at her, and then put it back. And I must say, the character of the setra is such that she was told "it is impossible" and the elders never disobey her. And I had the opposite. I had a "yes" for any "no" and, when I suddenly wanted to play with Barbie, I was not only allowed to do this, but also allowed to uncover a toy. I went with her to the street, played in the sandbox, and in the end I also wanted to cut it. Something I did not like her hairstyle ... And now in my hands almost bald doll, which I eventually had to return to my sister. When I came to my senses and realized what I had done, I was very sorry, cried, asked for forgiveness, and Galya forgave me. This story was known only to her and, in order not to cause outrage among other family members, they hid bald Barbie in an ottoman. Some time passed, Ghali's mother looked for some documents, entered the room where we were playing and, opening this ottoman, found a spoiled toy. I was all trembling when she showed it to us and asked: "Who did this?". And Galya just got up and answered: "It's me." The disappointed aunt left the room, and I rushed to my sister with tears, asking for her forgiveness and thanks for taking the blame.
Now, recalling this story, we laugh. But then I clearly understood how Galya is a reliable friend and a loving sister.
- This is history! Thanks! I can imagine how many lessons each of the participants in this incident did for themselves. Well, and today is your sister's birthday, what would you like to wish her?
- First, I want to thank for her kindness, love and an excellent example in life. And ask her to forgive me if I have done something wrong in front of her. I admit that my character is not the easiest. But I always draw conclusions and try to change for the better. After all, I have a wonderful example before my eyes!
And secondly, I really want her to be happy. May the Lord always help her in everything! And I thank him for her. And, I hope, new victories are waiting for us ahead! Galya, I love you!