An ambiguous album of The Internet group "Hive Mind"
Grammy nominees for The Internet have released the long-awaited Hive Mind album. The Internet is an American band from Los Angeles, California, known on the scene since 2011. The team has four full albums and many singles.
The Internet position themselves as adherents of the genre r & b and urban, so that the futuristic neo-soul, alternative R & B, modern jazz and sensual funk - this is not all that can be found on the disc.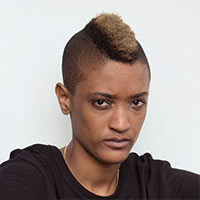 "Having recorded several songs for the album, we realized that we want to inspire others with our example, to encourage young black guys to support each other. We realized that our group is unique, and would like to consolidate this status, to be the best, "shared the group's vocalist Sydney Bennett.