Thirty Seconds to Mars Concerts in Russia
American rock band 30 Seconds To Mars will perform in St. Petersburg and Moscow on 27 and 28 on April, where they will present their fifth studio album - America
Thirty Seconds to Mars ("Thirty Seconds to Mars") is an American rock band from Los Angeles, California, performing alternative rock. Founded in 1998 by the brothers Jared Joseph Leto & Shannon Leto, brothers Jared and Shannon Leto.
The name of the group was taken by the participants from the article by a former Harvard professor who talked about technological progress, as a result of which humanity in the literal sense of the word will soon be "thirty seconds from Mars."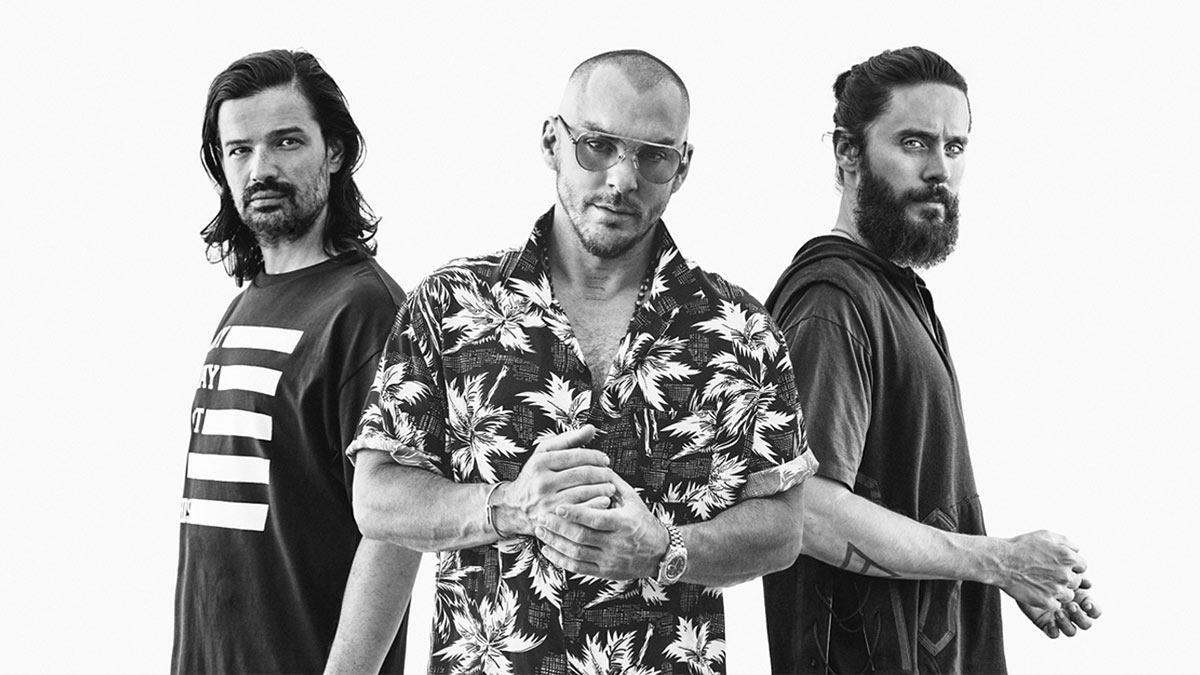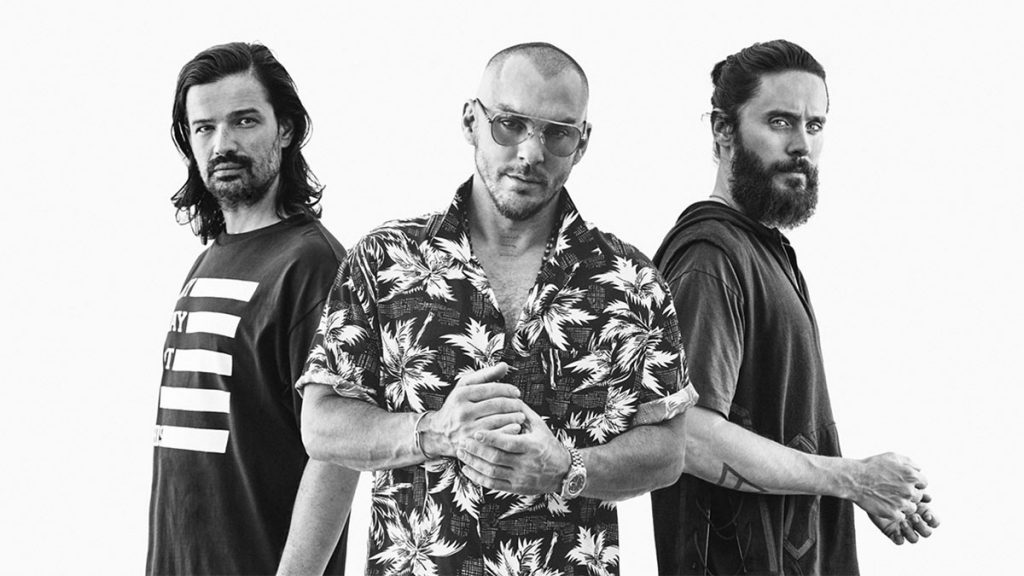 Thirty Seconds to Mars has released five full-length studio albums since its inception, from the band of the same name under the name "30 Seconds To Mars" in 2002 to the album "AMERICA", which was released on April 6, 2018.
It is his musicians who will present in St. Petersburg and Moscow on April 27 and 28 at concerts organized as part of a grand European tour.
Members of Thirty Seconds to Mars
Jared Joseph Leto (Jared Joseph Leto) was born 26 December 1971 year in the city of Bossière City, Louisiana, USA - American rock musician and actor, vocalist of alternative rock band Thirty Seconds to Mars. He has directed many music videos under the pseudonym Bartholomew Cubbins. Winner of many awards, including the Academy Award, Golden Globe Award and the United States Film Actors Guild.
Despite advances in film, at the present time, Jared Leto primarily positions himself as a musician. He is the vocalist of the alternative band 30 Seconds to Mars, founded by him and his brother Shannon in 1998. Currently in the group 3 member. In addition to Jared, the author of music and lyrics, vocalist and guitarist, drummer Shannon, the group includes Croatian guitarist and violinist Tomo Milosevic, as well as bassist Stephen Aiyello, who has the status of live (playing only live performances) musician.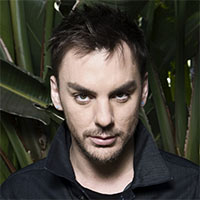 Shannon Leto (Shannon Leto) was born on 9 in March 1970 was an American rock musician, the elder brother of the musician and actor Jared Leto. Drummer of the alternative band Thirty Seconds to Mars, which he founded with his brother in 1998 year. Shannon himself mastered playing the drum set when he was just 8 years old. As a child, he listened to recordings through headphones for several years and played along on drums, trying to develop his own style of play. His family often moved from town to town, most often they were small towns. After moving to New York, where his family lived not far from the Metropolitan Opera House, he developed a love for classical music. But the first album he bought was Kiss's "Destroyer". According to Shannon, drummers like John Bonham, Stewart Copeland, Keith Moon, Nick Mason and Lars Ulrich influenced his playing style.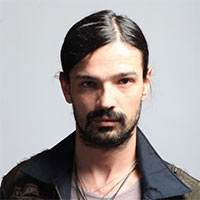 Tomislav (Tomo) Milishevich was born 3 on September 1979 in Sarajevo, SFRY is an American rock musician of Croatian descent, guitarist of the alternative rock band Thirty Seconds to Mars. He currently resides in Detroit. At one time, Tomo studied to be a violinist; He started playing 3 of the year and played until 19 of the year until he discovered heavy metal. When Shannon Leto told him about auditioning for Thirty Seconds to Mars (since Solon Bixler left the band), Tomo was already one of her biggest fans. As a result, he defeated other contenders from more than 200 musicians. Five days later, on February 3 of 2003, Tomo already played with Jared Leto, Shannon Leto and Matt Walker.
Russia is a very special place for us.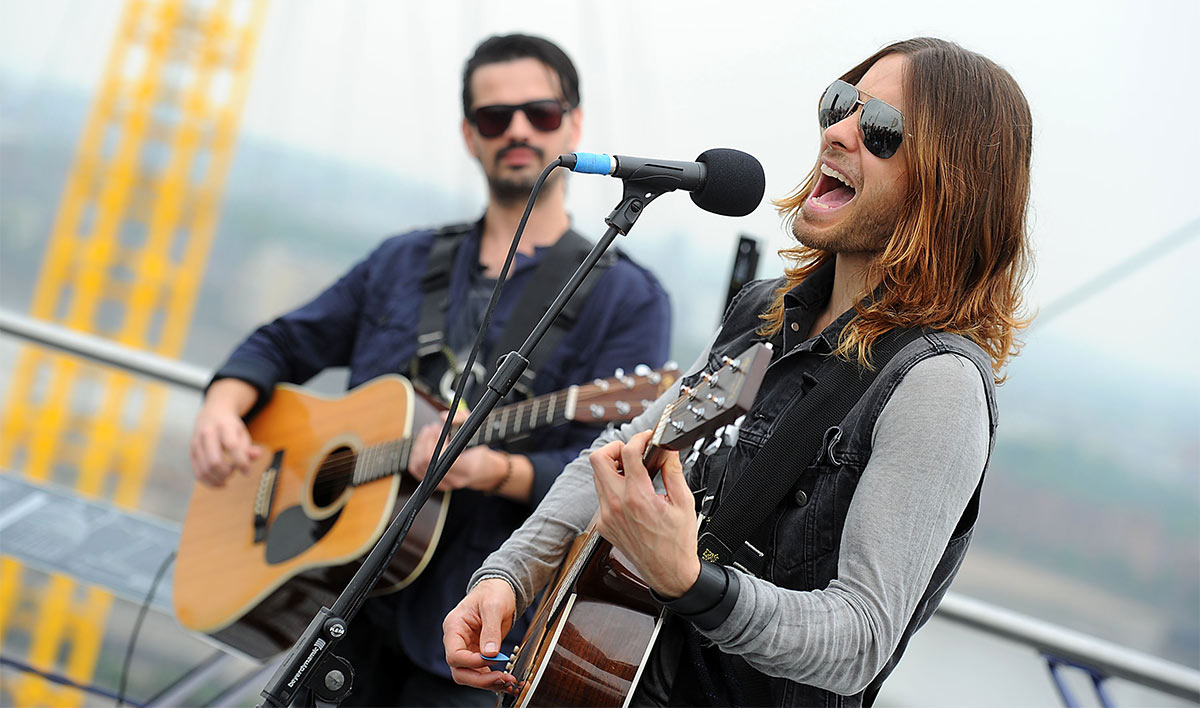 - We have come many times to Moscow, St. Petersburg and other cities. Every time there are a lot of impressions from your beautiful country and people - and the most positive ones. The Russian public is characterized by incredible passion, energy, and I really consider it one of the best in the whole world. Therefore, we are very happy to return to Russia again and again. For us, this is a very special place that gives us many unforgettable moments every time, "Jared Leto said. TASS interview. - In fact, I am sure that Russia and America have a lot in common. If we discard politics, we are almost the same. People here and there want a good life, happiness, follow their dreams. To work, to achieve something, to make family and friends. I would really like Russia and America to leave conflicts and politics behind, forget about disagreements and go hand in hand into the future. After all, we really have a lot in common. We do not have any global differences even in culture. But there is really a lot of what we can share with each other. Russia for me was and remains a very special, beautiful place. And people in America love Russia. Very many people perceive your country as I do. I believe that there are no problems between the Russian and American peoples. The only stumbling block remains political issues. I think we should have learned a lot from each other. I admire your culture, history, art, literature and cinema. And most importantly - amazing and very kind people. There is a lot of love in my heart for Russia. And I hope that political difficulties will sooner or later be left behind.
Album "AMERICA"
We suggest you familiarize yourself with the new album "Thirty Seconds to Mars" called "AMERICA".
Published by tass.ru and ru.wikipedia.org. Photos are provided by tass.ru and mtv.com