Wonderful New Year's premiere - a new duet song by Tina Korn and Vlad Kornilov - "Tomorrow comes January"!
If difficult life trials, endured with dignity, give birth to something beautiful in the end, then this composition is a clear confirmation of this ...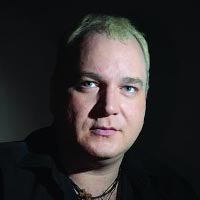 "It was written 8 years ago," says Vlad, "during our forced separation from Tina. We could not be together, we were very bored, and I wrote this song. And throughout all these years we tried to release it every year, but something always got in the way. So it is like a good wine - aged and time-tested.
This is a composition that I want to tell a loved one that, despite the distance and time, we will still be together! It is important that people believe in miracles, in love. True, spiritual, radiating warmth at the level of the aura and energy waves, which are not afraid of kilometers and years of separation. After all, love is the kindest fairy tale that should come true in the life of every person and end with a happy end! "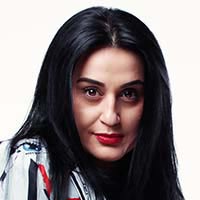 "Life goes on, and tomorrow" January will come and a new calendar will start ", because" the main thing is that I have you "- these words say it all, - adds Tina, - this song contains warmth and romance. Very kind music sounds here, and an insert of a melody from the film "Irony of Fate, or Enjoy Your Bath!" will warm the hearts of listeners and bring New Year's mood ... "
You can plunge into the atmosphere of a kind fairy tale about love right now - the single "Tomorrow will come January" is already available for listening on digital services and on our website.
Lyrics of Tina Korn and Vlad Kornilov's song "Tomorrow Comes January"
The world is covered with snow
Frosty run
Draws patterns on glass
You are far away as always
It's not easy
Know that we won't see you soon
Only you know I will wait for the meeting
And I will kiss you by the shoulders
Tomorrow comes January
New start calendar
Cover the roof with fluffy snow
We're not alone, it's a pity
I will not extinguish the fire
And pray for you
Let the distant stars shine on you
The main thing is that I have you
The main thing is that I have you
How difficult it is to see off
Wait and meet
Seeing the years go by
I know where you don't sleep
I know you are sad
Again cursing parting, adversity
Only I know I'll wait for the meeting
And I will kiss you by the shoulders
Tomorrow comes January
New start calendar
Cover the roof with fluffy snow
We're not alone, it's a pity
I will not extinguish the fire
And pray for you
Let the distant stars shine on you
The main thing is that I have you
The main thing is that I have you
Only you know I will wait for the meeting
And I will kiss you by the shoulders
Tomorrow comes January
New start calendar
Cover the roof with fluffy snow
We're not alone, it's a pity
I will not extinguish the fire
And pray for you
Let the distant stars shine on you
The main thing is that I have you
The main thing is that I have you