The song filled with the pain of parting was presented today by Tina Korn
"Erase Me" is an author's composition, the artist wrote it as a sign of farewell to the past, just before finding real female happiness ...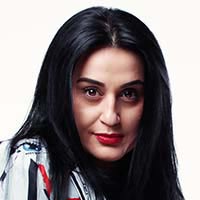 "I remember that I really wanted to disappear from the life of a person who did not value our relationship. This desire resulted in a song, along with which I let go of these emotions. And then fate gave me wonderful love - my spouse Vlad, and now I look at my experience only with gratitude.
I hope that my composition will touch the hearts of the audience, because the situation described in it is painfully familiar to many. I wish everyone to find their happiness! And do not be afraid to say goodbye to the past, fate will definitely give you a new chance. "
Lyrics of Tina Korn Song "Erase Me"
I think you know I'm tired
About what suddenly happened to us
Fatigue beats under the skin
I stopped loving you
Of course you will remember one day
What was so important to you
You will look for me in every
I will become your thirst
Wipe me off with your hand
Close your eyes
Wipe me off with your hand
Close your eyes
Look, I'm not there
Remained poison to me
And so a glance was enough for me
It's easier this way, probably it should be
I see fingers flinched
They only want to touch me
It will be easier for us to part
And in every world to stay
Wipe me off with your hand
Close your eyes
Wipe me off with your hand
close your eyes
Wipe me off with your hand
Close your eyes
Wipe me off with your hand
Close your eyes