Meet the new author's composition from Tina Korn - "I love you"
Bright recognition and warm words will give you a good mood and warm hearts in this cold autumn.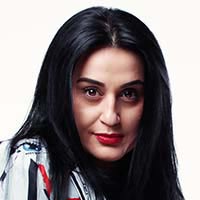 "This is a light, positive song that makes you think only of good things," the singer comments, "I wrote it when I was overcome by feelings of love, when my heartbeat was gaining momentum!
It's not for me to tell about love, everything in this song is said, and we are all familiar with this feeling. Even if it is unrequited, it is still the best thing that can happen to a person.
Usually love songs are lyrical, but I just wanted to move to the beat of everything that swirled around me. I hope that everyone will see themselves in this composition! "
Listen to the single on our website and on digital platforms.
Lyrics of Tina Korn song "I love you"
I will open the window wider
I'll touch my face to the breath of the wind
Our life is like a silent movie
From dusk to dawn
A wave swept through the sky
And she will cover us with force
We paid in full for everything
And you shouldn't quarrel with fate
I love you, let everyone know about it
And let them say this does not happen
Know you and me and me and me
What a love melody and me
Eternity chapter
Only love is right, right
I will open the window wider
Dive into the ocean palette
Paint a silent movie
And spring will smile from the screen
A wave swept through the sky
And she will cover us with force
We paid in full for everything
And you shouldn't quarrel with fate
I love you, let everyone know about it
And let them say this does not happen
Know you and me and me and me
What a love melody and me
Eternity chapter
Only love is right, right
Know you and me and me and me
What a love melody and me
Eternity chapter
Only love is right, right
Know you and me and me and me
What a love melody and me
Eternity chapter
Only love is right, right