"Armenians of the whole world walk so beautifully!" From this "hay – huy" the whole earth kicks in! ", - sings in his song Tom Harutyunyan @toma_arutyunyan. Today on digital platforms the premiere of the incendiary composition "Armenians of the whole world" took place, which, according to the performer, was born in one day, thanks to the work of the creative team working on the project.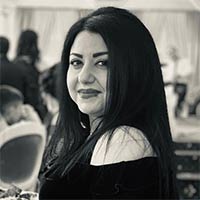 "It all started with the fact that I had a chorus spinning in my head that I sang all day," the singer said, "and this prompted me to ring the poetess Marina Ghukasyan, with whom I have a very warm relationship, and I sent the same chorus to the arranger Soso Hayrapetyan. And in the evening, we had a demo ready, and we got a song that literally in a couple of weeks rallied the Armenians of the whole world, forcing them to dance and light under it!
I really want to express my deep gratitude to the author of the words Marina Ghukasyan for music, arrangement, mastering; mixing and huge support - to Soso Hayrapetyan; for excellent violin playing - to Samvel Mkhitaryan; for spiritual and incomparable accompaniment on clarinet - Saqo Spitakci Ajamyan; Hamlet Baghdasaryan for a wonderful dhol game and Arthur Osipov for a great video.
I want to wish my beloved people always to live in peace and harmony, and let all the bad weather bypass them! And my song is a very good reason to get together and have fun! "You can already listen to the song" Armenians of the whole world "on the largest digital platforms and on our website.
Lyrics of the song Toma Harutyunyan "Armenians of the whole world"
Not our fault
fate has scattered us
Longing for the Motherland
my soul lives
But wherever
my holy blood
and I'm always proud of it
Armenian spirit is calling
dancing and singing
And how my people walk
Dzhigaroooov!
Armenians of the whole world
Walk so beautiful
From this ay
Enjoys the whole Earth
Armenians of the whole world
Walk so beautiful
From this ay
Enjoys the whole Earth
In the songs we chant the biblical Ararat
Each of us knows
Surb Garni and Geghart
Anywhere in the world
how are we in Sevan
gather all the friends together
Armenian spirit is calling
Dancing and singing
That's how my people walk
Dzhigaroooov
Armenians of the whole world
Walk so beautiful
From this ay
Enjoys the whole Earth
Armenians of the whole world
Walk so beautiful
From this ay
Enjoys the whole Earth
Armenians of the whole world
Walk so beautiful
From this ay
Enjoys the whole Earth
Armenians of the whole world
Walk so beautiful
From this ay
Enjoys the whole Earth
Armenians of the whole world
Walk so beautiful
From this ay
Enjoys the whole Earth
Armenians of the whole world
Walk so beautiful
From this ay
Enjoys the whole Earth