The popular singer presented a hearty and spring-like romantic song today. Magomed Alikperov @magomed_alikperov - the artist released two songs at once entitled "Your Eyes": in Russian and in Lezgi.
Listen and download the song "Your Eyes" by Magomed Alikperov
Music and words to both versions of the song Mohammed wrote himself. As the producer Magomedkhan Ilyasov told him, the composition was originally created in the Lezgin language, taking into account the motives and melodies favored by this public, but later, upon seeing the perspectives of the track, the Russian version was written.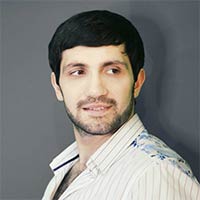 "People began to be interested in what the song sings about, and we decided to create a translation version," Magomed comments, "the eyes are really a mirror of the soul, and I agree that you can fall in love with them without a memory." It seems that this is exactly what is happening to me now. I wanted to talk about this in the song, and today I am happy to devote it to all those in whose eyes you can drown! "
We invite you to listen and download the novelty on our website, and also remind you that the single is already available on all major music services.
We also offer fans of Magomed Alikperov to listen to his most popular songs according to the version of the Yandex.Music portal.
Popular songs of Magomed Alikperov